NO PAYMENT REQUIRED UNTIL YOU APPROVE THE ARTWORK!
FAQ
Shopping and Ordering Process
How can I shop for promotional umbrellas at usumbrellas.com?
You can shop at Usumbrellas.com by browsing through categories arranged on the left side and top side of the webpage. On the top side, we have put up our most popular categories. Here, customers can attempt to SHOP BY COLORS or ORDER by SIZE.
How can I order custom umbrellas from usumbrellas.com?
Any ordering process on our website ensues through these steps:
Click through the navigation menu on the left and top side of your screen to access categories of your interest. All the products organized in a particular category will show up on your screen.
Click on product images to access their individual product pages.
If you wish to buy any particular umbrella, then on the product page enter details such as imprint color, fabric color and quantity before clicking on ADD TO CART.


*

On the same page, you can check shipping cost estimation by entering the state and zip code under the tab shipping cost estimate.
In the shopping cart, click on PROCEED to enter into a registration page.
Enter your email id and password, if you are a returning customer or click on the register account or express checkout, if you are a new customer.
You will see the shopping cart one more time, click on PROCEED to enter into the checkout address page.
Enter your payment and shipping addresses before clicking on CONTINUE to reach delivery information page.
Choose the right shipping method and click on PROCEED to enter into the payment information page.
Choose the payment method - credit card /debit card, PayPal or pay after approval of artwork depending on your comfort then click on CONTINUE to go into the payment details page.
Enter your credit card/debit card details or PayPal information in the details page and click on CONFIRM ORDER to go to artwork upload page.
Add your artwork and click on SEND ARTWORK or COMPLETE ORDER.
You will receive a checkout confirmation page which ensures that your job is done satisfactorily. Also, we send a confirmation email with an order number which can be used for tracking the order. You need to contact us for knowing the exact status of the order.
Artwork
What kind of artwork should I send?
Here are certain things to keep in mind while sending your artwork:-
The document should be in editable formats such as .PS, .AI, .EPS, .PDF and so on.
Send all important graphics such as logos in JPEG and bitmap format that has a resolution higher than 300 dpi.
Convert all fonts to curves and outlines.
Select CMYK color mode for printing.
Try to keep a 1/8th margin on all edges, while developing the matter for printing.
What if I don't have an artwork?
No worries! We are here to help you. We offer free design on all umbrellas offered on this website. Give us a call at 888-254-5290.
Can I see the artwork before it gets printed on an umbrella?
Yes, you can see it. We will send you free online design proof to your email id within 24 hours from ordering.
Do you charge anything for the revisions of artwork?
No, we don't charge anything for revisions and our team will be simply delighted to help you in all possible ways.
Can I choose imprint color and fabric color for my umbrellas?
Yes, definitely. Most of the personalized umbrellas offered on the website can be availed in multiple colors. Check against each product to see the color options offered for fabric color.
Can you print umbrella to exactly match my corporate colors?
We offer multicolored canopies with each umbrella design, so it's likely that they will match with your corporate colors and we can strive our best to match it with your brand format.
Can I expect the same colored imprint on the umbrella as on website or other branding materials?
Although, we try to imprint the umbrella in the same color as your other branding materials but we cannot offer 100% guarantee due to variations in imprint techniques used on clothes.
Shipping and Delivery
How fast can I expect my order?
Production times are listed against many promotional umbrella samples on the website. Those are number of business days usually required to print your umbrella in single color after seeking approval on the art work. The delivery period is decided by the choice you make and the options are FEDEX ground (2-5 business days), FEDEX - 2 days and Standard Overnight.
Can I split my umbrella orders and ship them to two different addresses?
We do offer options for split shipping for some umbrella types. Please contact us to know more about it.
Do you offer drop shipping?
Yes. Additional location fees may apply.
Where do you ship to?
All USA states and territories, excluding PO Boxes
All Canada provinces and territories

Receiver is responsible for any applicable duties, taxes and fees.

Not all shipping methods are available for all shipping addresses or for certain items.
What are the regular production and delivery times?
There are many factors that will affect production and delivery times. Orders are subject to possible standard shipping and production delays that are out of our control. However, if you are working with a tight time frame, please contact our customer service department at 888-254-5290 and we will do our best to help you out with rush production and/or expedited shipping.
Payment Information
What type of payment do you accept?
We accept debit/credit cards such as Master Card, VISA card, Discover, American Express cards and PayPal.
When will you charge my credit card?
We charge your credit card, the very moment you choose credit/debit payment option in the shipping page. If you are choosing pay after approval option then it is charged only after seeking your approval on the design proof. Zero payment required until the approval of the design proof.
Do you have any credit card fraud prevention policy in place?
We do understand that credit card fraud is one of the fastest spreading financial crimes all over United States of America. We have taken extreme steps to avoid that happening to customers ordering from us. Usumbrellas.com is SSL protected which means any payment information entered on the website will be safe and it will be destroyed after the purpose. Apart from that, if we notice any unusual or suspicious activity in your account, we will contact you inform the legal authorities about it.
Privacy Policy
Do you have any privacy policy in place?
At Usumbrellas.com, we give utmost importance to the privacy of customers who are buying from us. Please feel free to browse through our privacy policy to know more.
General FAQs
Can I order less than required quantity?
No. We don't accept orders lesser than the minimum required quantity. Please check each product details page to know the minimum required quantity assigned for that particular umbrella product.
What if I receive an order lesser than the ordered quantity?What if I receive an order lesser than the ordered quantity?
We always go into production after seeking customer's approval on the order. So, there are zero chances of you receiving an order lesser than the ordered quantity. If ever it happens then feel free to inform us. We will cross check and we will offer you money back for the non-existing umbrellas that you paid for.
Can I change or cancel my order for promotional umbrellas?
You can change or cancel your order prior to production. We cannot help you if the umbrellas are already in the production stage.
On reordering a promotional umbrella, do I need to pay set up charges again?
Feel free to call our customer service center at 888-254-5290 to know about the possibility of getting a free artwork setup for your re-order.
Can I see the proof for my re-ordered item?
Yes. You may request for it and we can send you online proof before the product goes into production.
Use of Trademarks
While sending us the artwork for printing, you are warranting that it originally belongs to you. And you have unrestricted authority and right to utilize that artwork.
*US Umbrellas bears no responsibility for any conflict that arises due to imprint of artwork over the umbrellas you ordered.
Guarantees
Do you offer any price guarantee?
Yes, we do offer lowest price guarantee. If you can find any other similar or typically the same imprinted umbrella specimen that is lesser than our price, then we can beat it by 5%. This offer stays valid within 30 days of purchase. We will not encourage any price claims after that period.
What if I am not satisfied with my order?
If you are not happy with your order, please feel free to contact us. If you find that the product is defective or imprint isn't the same as expected, then feel free to approach us. We cannot help you with the products that were damaged during shipping but we can definitely look into the product damaged during imprinting.
Notes on USUmbrellas.com
This website only features best-selling umbrellas.
The designs, trademarks and artworks depicted on the website are only for informative purposes. We cannot imprint them for any third person who is not associated with the brand.
The designs, artworks and trademarks are not endorsed by their authorized owners.
Product information is subjected to change without any prior information or notice.
If you have any queries or doubts regarding FAQ's, then feel free to contact us.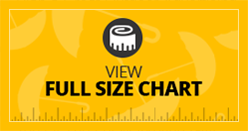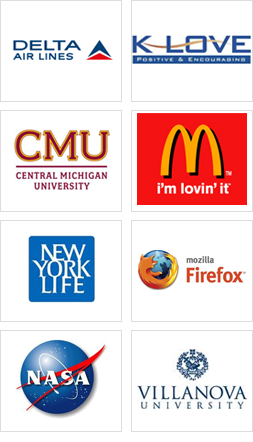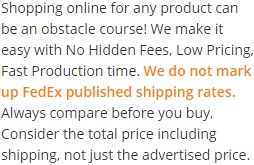 Whoa! This is really amazing. I fell in love with the product, the very moment I glanced on it. The purchase process was very smooth as compared to many of my earlier experiences. Three cheers to you guys, keep it up with good work.
Umbrellas were never cheaper than this! I am happier to have ordered it from you. Thanks guys for your quick response and service. My friend Ethan, who runs a cosmetic parlor is planning to order it from you.
Can I see the artwork before it gets printed on an umbrella?
Yes, you can see it. We will send you free online design proof to your email id within 24 hours of ordering.