NO PAYMENT REQUIRED UNTIL YOU APPROVE THE ARTWORK!
Privacy Policy
At USumbrellas, we respect your online privacy and ensure complete confidentiality of the information that you provide. Any information that you shared with us through usumbrellas.com or emails will not be shared or disclosed to any third party for business solicitation or self-marketing purposes.
Please read this USumbrellas Privacy policy to know how we collect the information and use it. We will update this policy to improve user experiences, so please review it before making your purchase.
USumbrellas makes every possible effort to comply with governmental regulations, mandates, and laws with regards to personal, internet and business privacies.
This privacy document describes –
Information We Collect
Using Information We Collect
Sharing information
Information Security
Commitment to Data Security
Your Access and Control Over Personal Information
This privacy policy is applicable to all services and websites offered by USumbrellas. If you have any conflict with this Privacy Policy, please contact our administrator at info@usumbrellas.com
OR
Privacy and Compliance
usumbrellas.com,
720 Industrial Park Ave
Asheboro, NC 27205
Phone: 888-254-5290 (Toll Free)
Fax : 919-908-1200
Information We Collect
This Privacy Policy is applicable to personal information, which identifies you as an individual. We collect this information, when you:
Order from our website
Register on our website
Return an item or submit for refund
Inquire about products by contacting our customer service
Sign up to receive USumbrellas promotional materials
Enter sweepstakes or a contest
In order to fulfill your request for information, we may collect your personal information including:
Name
Address - Shipment and Payment
Telephone number
Email address
Transaction Information
Additionally, we gather information through web monitoring tools as well as cookies, IP addresses, browsers, exit systems, etc. This information is non-identifiable in nature and helps us to understand user experiences and user behavior.
Using the Information We Collect
At USumbrellas, we always want to deliver the best shopping experience to all who come to our site in search of products and services. The information we collect helps us to:
Process your request for service or products
Improve your shopping experience, product selection, customer service and website navigation
Promoting promotions, contests, sweepstakes and rewards programs
Confirm and track your order
Deliver promotional merchandise that you order from usumbrellas.com
Contact you regarding status updates of an order
Respond to your requests or product inquiries
Identify and understand your browsing behavior on our website and understand your preferences
Avoid or mitigate fraud and credit risk
Send our promotional offers and communicate value items
Produce billing and payment for your purchases
Comply with applicable law, and respond to legal procedures, requirements, regulations and statutes
Information Security
USumbrellas maintains reasonable standards to safeguard your personal information. When you enter credit or debit card information at the payment gateway (during the purchase), the information is encrypted. Personal information collected by us is administered to physical, technical and administrative controls consistent with benchmark industry standards.
Commitment to Data Security
Your personally identifiable information is secured by all industrial established practices and only authorized employees have access to it. All emails with marketing communication sent by USumbrellas come with an option to unsubscribe, which you can opt out of at any time.
Your Access and Control over Personal Information
You can login to our website at any time and change your address and other private information. If you are unable to do so, we can make those changes for you.
The California Consumer Privacy Act of 2018, Cal. Civ. Code §§ 1798.100 et seq. (CCPA) ensures consumers can exercise their rights to:
Request information about what information the business collects and what it does with the information;
Request that the business delete any personal information collected;
Not be discriminated against.
You can always ask for your information to be deleted. However, please understand that if it is less than 7 years old, we may be legally required to keep it.
You have the right to request a copy of the personal information that we hold about you, and if any information is wrong, we will correct it for you. We require you to confirm your identity with 2 pieces of approved identification such as a passport, drivers' license, birth certificate, or Social Security Card. Please address requests and questions about this or any other question about this Privacy Policy by contacting us using the contact details at the end of this page
Here are some things that customers can do on their own to ensure that their data and personal information remains safe and error free.
Review Bank Statements Regularly – You can review your account details regularly to ensure that account activity is valid.
Review Your Credit Report – You can check your credit report periodically by visiting credit check services. A careful review through your credit card information will enable you to spot any fraudulent activity.
Disclaimer
The information and/or content on usumbrellas.com is believed to be accurate as of this date. The information may contain inaccuracies, typographical errors or omissions. USumbrellas reserves the right to correct such errors, omissions, inaccuracies and update information without any notice. USumbrellas bears no responsibility for typographical errors and omissions related to images, content and pricing.
For Any Suggestions and Questions
Please send any suggestions, questions and comments regarding USumbrellas Promotional Products to at info@usumbrellas.com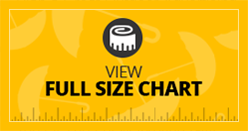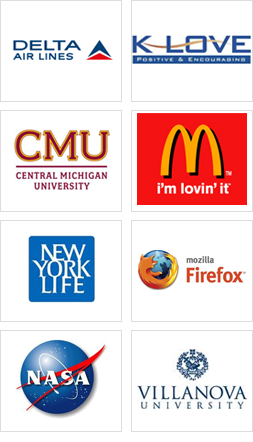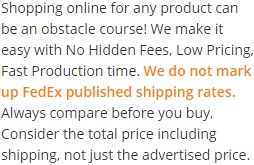 Whoa! This is really amazing. I fell in love with the product, the very moment I glanced on it. The purchase process was very smooth as compared to many of my earlier experiences. Three cheers to you guys, keep it up with good work.
Umbrellas were never cheaper than this! I am happier to have ordered it from you. Thanks guys for your quick response and service. My friend Ethan, who runs a cosmetic parlor is planning to order it from you.
Can I see the artwork before it gets printed on an umbrella?
Yes, you can see it. We will send you free online design proof to your email id within 24 hours of ordering.