How Your Business Can Benefit From Custom Umbrellas
Looking for a marketing tool your customers will hold onto? You have found  a perfect giveaway in custom umbrellas . Ideal for any campaign and perfect gift choice give to employees and potential customers, umbrellas are a  great way to advertise your products, services or business. Useful and trendy, umbrellas also have  a high perceived value.
Make your brand stand out and make an impression among the audience with these handy tips.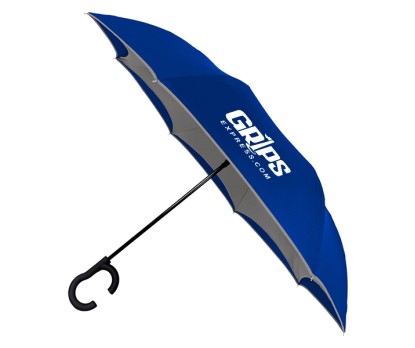 Put Functionality First
The style of your umbrellas plays a very important role in how popular it will be. At the end of the day, all you really have to do is consider all of the elements that make up a comfortable model. Add your brand and message and you are all set to  turn a few heads. A unique custom-made umbrella will not only help your brand to pop at trade shows. It will be used frequently outside the event and be remembered long after.
Choose the most appropriate model that will suit the life style of your recipients. For instance, if you wish to reach out to a golf loving crowd, golf umbrellas will make an obvious choice whereas  for people living in places where stormy conditions exist, choose antiwind umbrellas that can withstand the elements easily.
Be Different
If you've ever attended a mass event like  tradeshow, you'll know exactly what to expect. The attendees will get a wide range  of swag variations of various businesses and industries. Most probably  you will see lots of the same items being given away. This is where custom umbrellas differ. With a simple shift in intent, giving away a high value umbrella printed with your branding could leverage even more impressions. Afterall, it is not something people get for free every other day!
Great for All types of audience groups
Another reason why umbrellas are popular is its high versatility! A single custom model can also be useful for clients of all ages and genders without anyone looking or feeling uncomfortable. Get started by choosing a neutral color palette, think of a creative message to go on to it, and your umbrellas will be crowd favorites for years to come.
High perceived value
Umbrellas are by no means cheap and cost effective. However, if you are considering the ROI and your  long term business goals, umbrellas will make a perfect choice as it will create a unique brand experience for your customers. Plus when you buy in bulk, it  doesn't have to cost an arm and a leg. At the end of the day, it  just has to be easy for people to connect with. The great thing about logo umbrellas is that they offer great value for money. In fact, umbrellas are available in a wide range of price rates as well.
Custom umbrellas can indeed be a valuable addition to your marketing campaign. If you're looking for a method that works, look no further. Wonder why? Umbrellas are something everyone needs to stay safe from elements. In addition, most people wont even remember to buy an umbrellas till they are caught in a shower. Easy to give away and even easier to customize,  umbrellas are obviously a great choice for everyone from you and your team to your potential customers.
Wish to make umbrellas part of your advertising repertoire? Reach out to our team right away.