The Best Ways to Use Custom Umbrellas to Market Your Business

When it comes to promotional items, you can't beat umbrellas. Firstly they are incredibly useful on a daily basis and in all kinds of weather. Secondly, umbrellas are available in almost all price rates. Moreover, they offer plenty of room for creativity when customizing them with your logo or business name. Lastly , umbrellas are versatile and ideal as milestone giveaways and promotional items. Thus , logo umbrellas will go a long way in marketing your brand.
Ideal for Corporate Event Promotions
Corporate events need high quality giveaways . So, if you are looking for a special handout that will match the tastes of even your discerning clients and premium customers, custom umbrellas will make a great choice. Customize it with your brand and message for events such as trade shows or conventions. Your brand will get a consistent display all year round and in all weather conditions on umbrellas.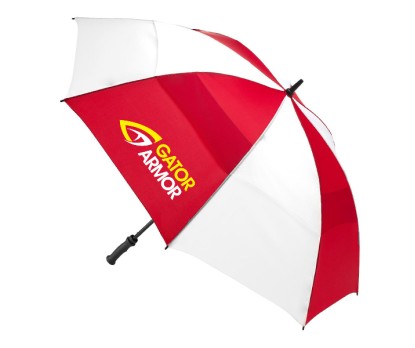 Visibility
There is nothing more visual and easier to see than your message on an umbrella as it will remain in eye length at all times. Make the best use of the incredible branding options that they offer. You can print your logo on every panel, alternate panels or the whole canopy to ensure a clear view of your message from any angle.
Umbrellas are large and are highly visual once opened. Even smaller compact umbrellas still have a massive canopy once fully opened. This ensures a clear view of your message imprint on it .
Practical
Usability of umbrellas make it a useful giveaway both in rain and sun . Thus these giveaways will give you great exposure. The more the item is used, the better will be your brand visibility. Each time they open the canopy they will remember your company. The best part is that your message is seen by not just your recipients but everyone who see it.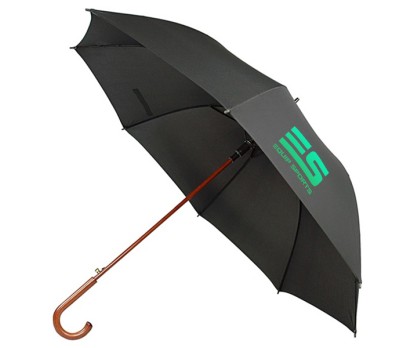 Brand loyalty is a big one!
By handing out useful giveaways like umbrellas to your audience, you can easily draw them closer to your brand. The next time when people think of a product or service that your company offers, your name will be the first they think of. Consistent exposure to your logo will make them loyal. They will surely prefer to endorse a brand that they are familiar to rather than choose a brand that is new to them. You want people to keep coming back for your product and to recognize it. By giving away a free custom umbrella, you can build and reinforce brand loyalty.
Umbrellas have a high perceived value
When you offer a free umbrella to an existing client or potential client, it will make them feel special thanks to the high perceived value of these giveaways. Your recipients will indeed be happy to flaunt these superior quality umbrellas that not many people might be getting.
Easy to customize
Umbrellas are available in a wide range of material choices and customization options. Whether you want your brand and message to be real or subliminal, umbrellas will offer the ultimate branding options The more your brand is seen, the better will be the recall. ASI reports show that on an average, promotional umbrella it will produce 1,100 impressions. As, these products get retained for a minimum of 18 months, it will make a lot of valuable impressions for your brand.
Umbrellas are a very versatile gift
Umbrellas can used as a direct thank you gift, employee appreciation giveaways, awareness items or even as part of a rewards program. Umbrellas will never look out of place no matter what your promotional setting is. It will make a great choice as fundraising gifts, volunteer presents and trade show swag. No matter how you wish to use, they will never fail to get your branding into the marketplace.

Have a better idea to use custom umbrellas as giveaways? Share your thoughts with us on our facebook page.