Promotional Umbrellas Work – Here's Why!

From brand exposure to longevity, custom umbrellas offer tons of benefits for businesses today. Umbrellas are useful to your target market and above all these well-designed giveaways will easily stand out from the crowd, and will enjoy a prominent display.
Here are some solid reasons why promotional umbrellas make sense for your business.
Umbrellas are impressive giveaways
Umbrellas are indeed impressive gifts that will take your audience by surprise. When you think of custom giveaways, a branded umbrella might not come to your mind straight away, is it? And this is one of the reasons why it is so effective. As umbrellas make unexpected and special giveaways, they create a talking point.Available in a wide range of colors, prints and models, custom umbrellas wow your prospects in terms of appearance and will capture attention in more ways than one!
Everyone needs umbrellas
When you choose custom umbrellas as giveaways, you can strike a balance between something unexpected and useful. Everyone will find umbrellas useful to not just stay safe from elements but also as a fashion accessory that will boost their outdoor fashion style. As most people spend a considerable amount of time outdoors for work, leisure or going about their daily activities, they will find umbrellas useful to stay safe from bad weather and stay UV safe. Businesses can get incredible branding every time their recipients use umbrellas on the beach, a day out in the town or during golf games and more.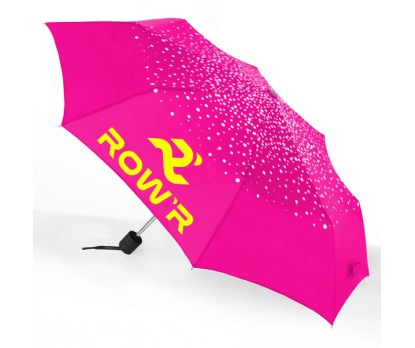 Available in various models
Umbrellas are available in dime a dozen models and price rates. So, marketers can find a model that will match their specifications.
Easy to customize
Umbrellas have a generous imprint space for you to place your logo message or artwork to cater to your branding needs effectively. You can even choose models in your corporate colors to enhance the promotional impact. This level of customization is not always possible with other promotional items.
Versatile
Umbrellas are highly useful tools for a wide range of businesses right from food industry to hospitality niche and fashion brands among others. These impressive giveaways will give a new dimension to your marketing campaign and enhance the brand exposure like never before.
Umbrellas are highly visible
Think about the visibility that umbrellas enjoy every time your recipients carry it outdoors to crowded events, game days and golf links among others . It will make sure that your logo and message imprinted on umbrellas will be visible to not just your recipients but anyone who walks past it as well. This means that the branding potential is limitless, as you never know how many people would see your message every day!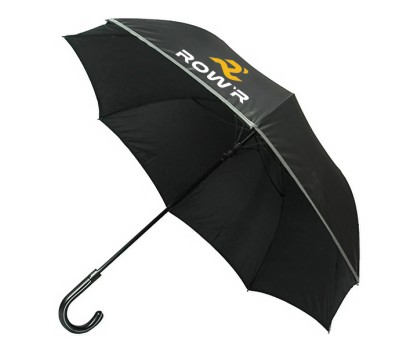 Ideal for target promotions
The great thing about promotional umbrellas is that you can easily use it for target promotions. . For instance, if you are promoting your golf event, you can't do much better than promotional golf umbrellas . You know that everyone who is going to be using your promotional item could be interested in the services you provide.
Umbrellas are portable
Another reason why promotional umbrellas work is they are easy to transport and can be handed out at events with ease and efficiently distribute in many different ways.
Umbrellas have a high perceived value
Custom umbrellas may have a higher sticker price than other giveaways; however it is this high perceived value, which makes it a special giveaway for your esteemed clients and customers. When ordinary giveaways might not be adequate, you can easily invest in these premium quality gifts that everyone will appreciate. Nobody can resist these premium giveaways for sure. So, if you have discerning clients on your list, look no further than custom umbrellas to make them feel special.

So there you have it- the countless reasons why logo umbrellas make an effective marketing tool today. If you are looking for a promotional item that will give your business excellent brand exposure, this is something worth looking into. Explore our collection to choose a model that will match your promotional needs.