How Logo umbrellas Drive Up Brand Visibility
Custom umbrellas will go a long way in maximizing the effects for your business at one time investment. Most marketers may not consider logo umbrellas as their marketing tools due to its high perceived value. However, the fact is that even though umbrellas involve a slightly higher initial investment, it will even off this by making consistent impressions for a very long time. Did you know that umbrellas have the highest retention of 14 months among promotional giveaways?
Draw attention to your business from passers-by
The mere sight of umbrellas can attract the undivided attention of your customers. Available in a wide range of colors and models custom umbrellas increase the odds of being noticed by your prospects. When you have an appropriately customized outdoor sign that is prominently placed, you have a   high visibility billboard to showcase your logo and business name.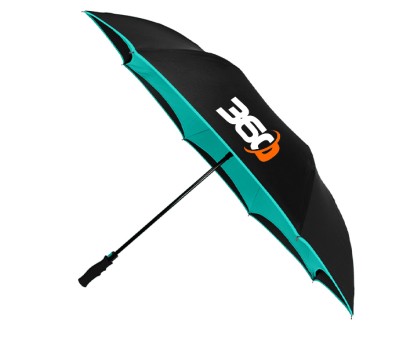 Umbrellas make added business
If you have a custom umbrella, you can maximize your promotional space. A well designed umbrella in front of your stores or in the parking lot will create a buzz and will draw easy eyeballs to your brand. During business events, custom umbrellas can even make a satellite location for your business to promote your products or services. It will make a convenient place from where you can give out business cards or brochures and interact with the audience.
For businesses like cafes and restaurants, a well designed patio umbrella displayed  in the patio or space outside will bring you one step closer to the public. It will inspire them to check out your business and may even pull in the casual observers inside your café.
Announce discount offers and sales
If you wish to announce a special sale or discount offers, umbrellas are the best ways to go about it. Make use of the generous imprint space to highlight your message and get everyone take note of it . It will go a long way in driving up the special sales. After all, nothing can promote your offers like a huge umbrella printed with your message!  Custom umbrellas will bring attention to important events that may be of interest to your customers.  Use bright colors and engaging graphics to make sure that your message leaves a lasting impression in the minds of your audience.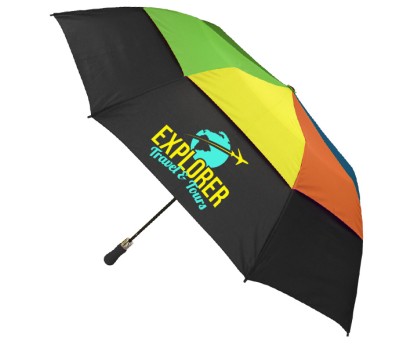 Engage the customers
Creative umbrellas will easily engage and attract customers and make them curious about your message. It can even be a great way to get a conversation going with your audience, to tell them more about your brand or line of business. Thus custom umbrellas make a great way to engage your existing customers and reach out to new leads without being intrusive.
 When you have a noticeable umbrellas outside your business, it becomes  a landmark in the community and make your brand stay on top of the minds of anyone who sees it. Printed umbrellas may be a subtle type of advertising, but very effective. Anyone who sees these colorful umbrellas printed with your brand  is  likely to  reach out to your first whenever they want your services.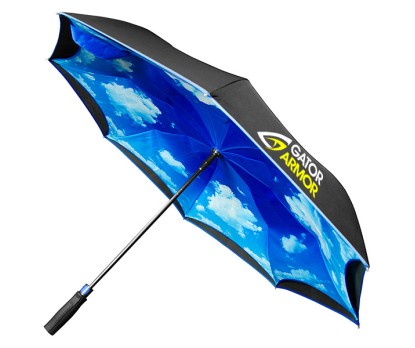 Versatile
Custom umbrellas make a dynamic marketing tool for just about any type of business. It will easily fit into any marketing plan with ease. Whether it is for awareness events, milestone promotions , retail events or something more, logo umbrellas will take your message far and wide, at one time investment.  Check out our complete line of custom umbrellas to see which one might be right for you!
Great investments
Investing in custom umbrellas is obviously a great way to promote any type of business on any budget. It will absolutely draw customer attention; and inspire potential customers to check out what you offer.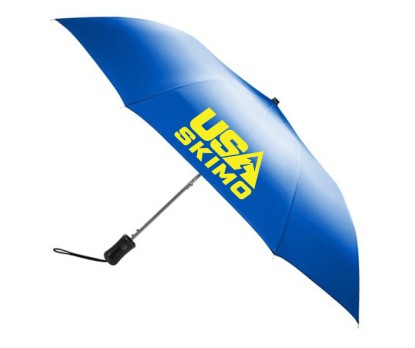 Limitless choices
Umbrellas are also available in a wide range of popular models including market umbrellas. It is a great option to place your logo in a public setting so that it draws attention. Cafes , restaurants and resorts are some of the many businesses that can utilize the promotional potential of custom umbrellas . The best part is that your message printed on these massive umbrellas, will get the attention of a  whole new set of eyes, every time.
Umbrellas make compelling Outdoor displays
Further, you can enhance your brand presence in outdoor festivals, fairs or farmer's market with custom umbrellas. Thus, it will make a fantastic way to increase visibility for your business. Besides, it can even be used by non profits or non retail businesses as their merchandise to effectively advertise their message and make their services  in  great demand!
Easy to customize
Umbrellas have a generous imprint space than can accommodate large format prints to make it an attention grabbing billboard that will be displayed virtually anywhere. It can be placed  in front of the stores  or even as part of an outdoor display to attract attention of people to your business. The best part is that custom umbrellas can even be used by businesses that may not  have a retail space of your own.
As Trade show displays
Trade  shows are indeed one of the best ways to network with potential customers and business associates for marketers.  Investing in custom umbrellas will enhance the visibility of your booth and set you apart. Choose from umbrella models in virtually any budget or models to match your needs.
Even if your establishment doesn't offer retail hours you can still display signage outside to increase brand recognition. It will help your customers to know where they can purchase your items. It will definitely enhance your brand exposure while also making your business more professional.
As In-store displays
Besides, a display signage like  printed umbrellas in stores can indeed be highly effective in engaging your audience. You can even set it up in your stores to offer samples, free giveaways or share contest information to customers. These delightful displays will also help you to  directly engage your customers. It will not just enhance  your brand recognition but  help you to get customer feedback as well.
How do you plan to use custom umbrellas as your promotional merchandise? Share your ideas with us on our comments section.