Custom Umbrellas- Huge Hits Among Promotional Items
Whether you're looking for an employee appreciation gift or a corporate holiday swag, custom umbrellas will make a great way for marketers to show that they care. Whether it's for the employee of the month or your new product launch, logo umbrellas will make a perfect present! Give potential consumers, functional merchandise they love and use it for long. It will not just engage them with your brand, but will make consistent impressions as well.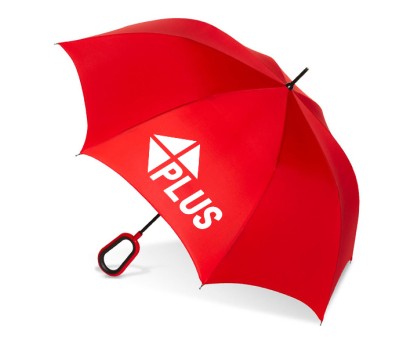 Fashion Meets Functionality
Our custom fashion umbrellas are a terrific way to show off your flair; and they have a high perceived value as well . Available in various models, these custom umbrellas make truly unique handouts that will truly mean something to your recipients. While it offers protection from elements and provide comfort to the users; it will double up as your bill board. Thus it is a win- win for both marketers and customers alike.
A custom umbrella is not just an object, but will make an interesting conversation topic among the audience. And that is the icing on the cake. For all their practical use, custom umbrellas make a great promotional tool. Its official! A fine quality umbrella printed with your logo will surely be treasured by recipients.
Why Choose Umbrellas ?
Custom umbrellas are available in various colors and patterns , which will easily complement your promotional themes. These personalized umbrellas will also demonstrate your thoughtfulness, and offer a great handout for your recipients. Everyone needs umbrellas to stay safe from elements, however the interesting part is that not many people buy them for themselves. As a result, you may position your company on these high utility items, to attain a tremendous advertising, while also expanding your brand's outreach.
Likewise , an umbrella is a symbol of protection and assurance. Thus these logo umbrellas will change the way people see your brand. It will also build trust in their minds. Portable and practical, umbrellas will reflect the reliability of your brand, and will boost their trust in your business.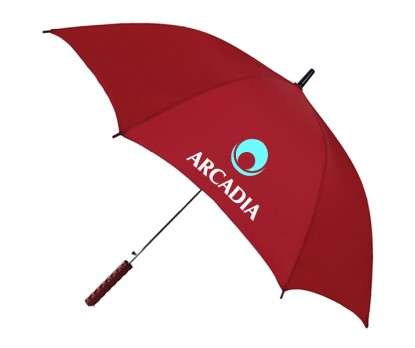 Fully Customizable
The incredible customization option is the selling point of umbrellas. The massive canopy will set a perfect backdrop for you to place your message in full color. Just think of the impressions your brand will get, every time your recipients carry these stunning branded umbrellas during their outdoor events. Choose crisp taglines and eye catchy artwork that your prospects will be able to understand easily; while you can communicate with them in an effective way.
Leave a lasting impression
Every time they carry custom umbrellas, the user will see your company's name and remember your generosity. In addition, they will remember your brand, which will be their first choice hereafter. Thus a high value gift like umbrellas can be just the ticket for the success of your campaign, as it will easily keep you ahead of the competition.
If you wish to achieve a wow factor in your promotions, look no further than custom umbrellas, Everyone will appreciate a smartly customized umbrella. Plus, it will make a highly adaptable item for all types of promotional campaigns right from awareness campaigns, product launch and so much more. They even make great retirement gifts and personal giveaways.
Highly Practical
Custom umbrellas will take off bad weather woes and bring laughter into every season. Check out our growing catalog to choose a model that you think will meet the unique needs of your audience. For instance, golf umbrellas will make a great choice for the golf loving clientele; while the travelling community may prefer travel size telescopic umbrellas.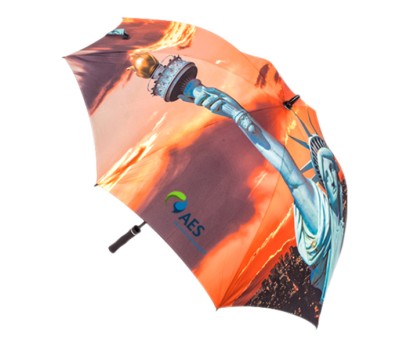 Umbrellas are Visible
So, if you have been handing out generic gifts to your clients and customers, these unique gifts will make a sea of change. These are simple to personalize; add your logo, image or something more and should you need something exceptional our skilled design team will handle the rest.
Custom umbrellas will enhance your company's brand and visibility. The material, design and colors can be customized to meet your promotional needs . Made of premium quality fabrics and materials, logo umbrellas are one of the most popular items in market.
Custom logo umbrellas create strong and consistent impressions, which makes it ideal for all types of branding purposes while offering exceptional giveaways for your clients. Umbrellas are an excellent way to spread the word about your business, draw attention and create brand recognition. Printed umbrellas are easy to carry and distribute at outdoor events. Studies show that portability and ease of use are the keys in making any custom giveaways popular.
Versatile
Do you have a company, cause or event coming up? Do you wish to give something unique to your clients? Custom umbrellas may be the perfect item for you. Available in various models and sizes that range from travel size mini umbrellas to massive golf umbrellas and everything in between , custom umbrellas make a highly valuable promotional product for every event.
Versatile and durable, promotional umbrellas imprinted with your message will make heads turn for a long time even after your event. Promotional umbrellas can be particularly beneficial in influencing customers to utilize your company's service over another and in reinforcing customer relationships.
Limitless options
Available in various models and colors , custom umbrellas will help you find your perfect match! They will serve as excellent advertising tools while being loyalty gifts for your customers , which in turn will keep your brand name elevated. From full color umbrellas to inverted umbrellas and wind resistant models , you have a lot of options to choose from!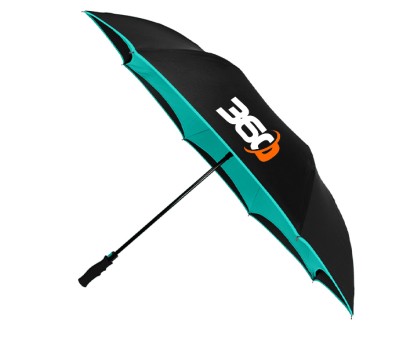 In the league of promotional products, custom umbrellas occupy top levels because it is a high utility product that people of every demographic use daily. Umbrellas are indeed designed to create a memorable experience for your clients and to help you achieve repeat business and get more client engagement.
Are you interested in making promotional umbrella your swag? Reach out to us to find exactly what you need.