Gain Greater Exposure with Custom Umbrellas
Promotional umbrellas are here to stay for sure. Available in a wide range of brilliant colors and prints, these umbrellas printed with your artwork will stick out from a sea of boring and plain umbrellas. Your message on the massive canopy of umbrellas will easily stick to the brains of those who are not just using it but whoever sees it as well.
The best part is that promotional umbrellas won't end up in the back of a drawer forgotten. An overwhelming majority of consumers retain practical handouts like umbrellas for an average of one to four years. 83% even like the fact that they get a  promo gift  rather than getting  bombarded with an ad. Every day items like umbrellas are subtle yet firm brand reminders that are hard to overlook.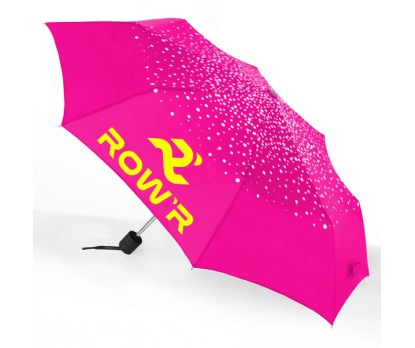 Umbrellas make very high impressions
Umbrellas have an average retention of over 14 months, which is higher than all other promotional items. Thus you have a lot of time for your business to gain exposure. Promotional umbrellas generate about 1,100 impressions, which cost you less than one penny per impression.
Fun to customize
Not many promotional items can match the creative scope offered by umbrellas. Make the best use of the generous canopy to place your message and artwork to make its stand out. The best part is that you can choose from a wide range of colors and styles to choose from.
Some of the popular models include golf umbrellas, patio umbrellas, windproof umbrellas, auto open umbrellas and more. Choose a model that will meet the needs of your  specific target market to make sure that they're most likely to use these giveaways.
Create a logo umbrella with an eye-catching design, people will take notice. It will not just convey your message but engage the audience with your brand. Choose from various customization options like  full color digital imprints that will create a dramatic effect in the minds of the recipients. So, think of creative possibilities rather than just writing your name on an umbrella.
Build Brand Loyalty
Making a new customer requires more effort than retaining a customer. Use promotional umbrellas as referral gifts to ensure your customers stay committed to do business with your company for a long time.
Show that you care
Everyone need umbrellas to stay safe from elements. So whenever they use your branded umbrellas they will feel reassured and brand loyal especially so because it is common for most people to get caught unawares without an umbrella. Your recipients will indeed be relieved every time  your custom umbrellas come to their aid.
Gifts with a high perceived value
Umbrellas are not cheap marketing materials for sure. However, the long retention and superior quality will make it a popular choice among the audience, which means that your brand will get more impressions and more word of mouth publicity. Thus in the long run, you will be making more profit than your initial investment.
 By investing in custom umbrella as promotional items, you may  incur a fairly high one-time expense.  However, once it reaches your potential customers the real rewards start building up for your company. Not only will your  recipients see your advertisement, but so does everyone else. Think of the impressions an umbrella may make when your recipient walks down the street on a rainy day with your company's name and logo on wide display. It will literally be hundreds of free impressions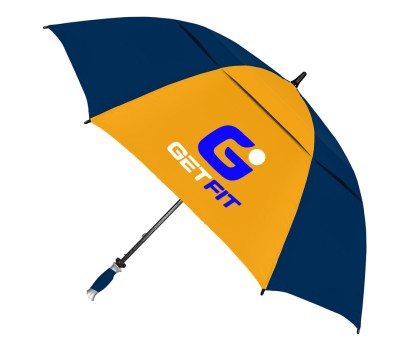 Ideal for all Businesses
Umbrellas are highly versatile and will fit any promotional plan with ease. So, any business can benefit from handing out promotional umbrellas. From salons to fashion brand and banks, any business niche can exploit the potential of umbrellas by coming up with creative customization.
As employee gifts
Umbrellas make great employee gifts to make your team well appreciated. Studies show that 81% of employees work harder when their boss shows them appreciation. Plus, every time your employees use these umbrellas during game days or picnics, they will double up as your best brand ambassadors. You can also hand them out to as a retirement gift or a welcome gift to a new employee.
Gifts evoke a sense of reciprocity in the minds of your audience and they will be inspired to give something back when you handout gifts. It's known as the principle of reciprocity.  While your employees feel that you're being generous, you are subtly encouraging them to think highly of your company. Win –win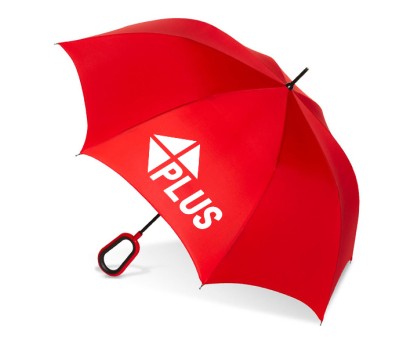 Umbrellas create an Interactive Experience
As consumers will see thousands of advertisements everyday both in real world and digital spaces , they may fail to take note of any of these. However promotional gifts create and experience that will stimulate all senses of the audience. It is something they can see and feel. It will create an engagement with them on an emotional plane long after they've left your store.
As fund raising items
Reports show that consumers prefer to do business with companies that give back to the community.  It is a wise business decision for organizations to boost their goodwill and local presence. Getting involved with fundraisers or are the perfect way for your business  to promote your brand in a subtle way. Custom umbrellas make great donor gifts or can even be sold to raise fund for the social cause you are supporting.
And when your logo is on a golf umbrella, it's a great way to remind those executives to continue working with your company. Even if you're not there in person to play a round of golf with them.
For social media promotions
Whether it is an online contest, or an announcement of a flash sale, handouts like umbrellas will create a buzz. Also encourage customers to post the snapshots of their umbrellas on their social media pages to take your message far and wide!
Promotional umbrellas are perfect at the beach, in the backyard or out in the sun. So, these will provide you an  opportunity to promote your logo effectively Every time when your recipients use these umbrellas, it is a subtle way for your prospects of telling everyone around that they know, like, and trust your brand.
Wish to buy custom umbrellas for your promotions? Browse our collection to choose a model that you think will fit your needs.