Promotional Benefits of Branded Umbrellas
Umbrellas are a huge these days thanks to the awareness of UV risks and sun safety among everyone. There is no doubt in the usefulness of owning an umbrella. Thus marketers will find these logo items a perfect choice to impress their audience. From heavy downpours to skin-searing sunshine, having this protective pop-up companion at your disposal will be sensible. Show that you care by offering these high utility giveaways , which will keep your brand in their plain eye sight for a long time.
Everyone needs umbrellas to stay safe from elements at one time or the other. That is why offering custom umbrellas to customers and employees, is such a powerful act. Your recipients will definitely appreciate this gesture every time they engage with your business in some way.
Versatile
Logo umbrellas will fit every promotional plan with ease; and can  be distributed in various contexts. Whether you plan to give these away at trade shows, retail promotions or milestone events;, umbrellas will make value added giveaways that your audience will take note of. You can even hand these out to new hires, to engage them with your brand and its values.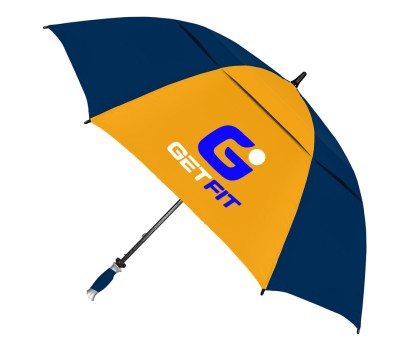 Easy to customize
Probably what makes custom umbrellas a marketer's delight is the generous imprint space that they offer. In addition, you can choose to place your logo on a single panel, alternate panels or even the whole umbrella in full color dye sublimation to ensure 360 degree brand visibility. Wherever your recipients carry these umbrellas , your business will get an incredible brand exposure. This in turn will enhance your build familiarity among the local community.
Limitless models
Further, custom umbrellas are also available in a wide range of models and colors, which in turn will allow you to match it with your branding theme. From small and compact mini umbrellas to something massive like golf umbrellas, you have a wide range of models in just about every price point to choose from. In addition, you can choose umbrellas featuring canopies made of different fabrics like pongee, nylon and polyester among others to match the specific purpose of your custom umbrellas.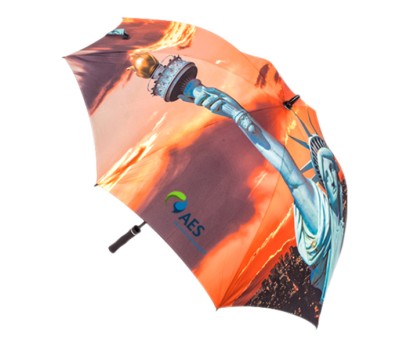 Long lasting
Umbrellas are long lasting and have an incredible retention of over 14 months ; which will make it a real keepsake that employees, customers and clients will value.   Superior quality handouts like umbrellas will also enhance your brand reputation and leave a lasting impression in the minds of the audience.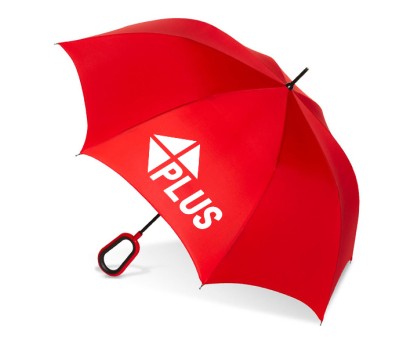 High visibility
Umbrellas are always used outdoors and hence will put your brand and message on a wide angle display. Your brand will get a high level of exposure as it will be seen by scores of people around. Every time your recipients use these logo umbrellas during a day out in the open, they will also be toting your brand on their umbrellas . It will even make your brand a talking topic among everyone who happens to see it.
Promotions all round the year
Rain or shine, promotional umbrellas are indeed an effective method of advertisement for your brand. Popular and easy to customize,umbrellas make highly desirable products that perfectly represent your brand. In addition, you can choose from a wide range of popular models like antiwind umbrellas, inverted umbrellas or fashion umbrella among others.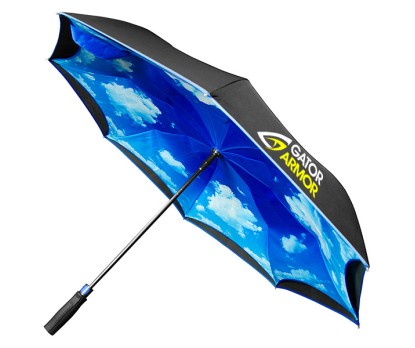 If you wish to ensure an effective marketing for your company in all types of weather, look no further than custom umbrella giveaways. Explore our complete line of custom umbrellas to choose a model that will fit your theme.