What Makes Custom Umbrellas Special
Apart from staying safe from elements, umbrellas will enhance the outdoor fashion  traits of the users and  accessorize the costumes easily. Investing in a quality umbrella will make a lot of difference in your outdoor brand visibility and popularity.
No matter where you live, a reliable umbrella is as essential as your mobile phone! Custom umbrellas will get your brand displayed  even in pounding rain or sleet when other types of outdoor promotions come to a limbo. Let your audience enjoy the sight, smell and sound of the rainy days  and the refreshing greenery around while making a light hearted dialogue with your message with custom umbrellas.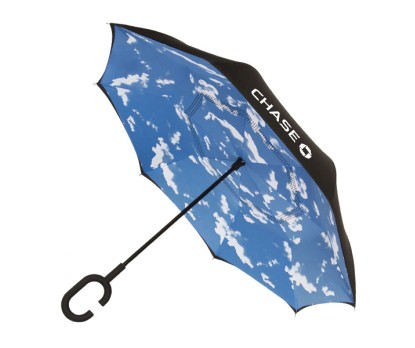 By making custom umbrellas your marketing swag, you can show that you care for the welfare of your customers and come to their aid on gloomy days. Sheer practicality is the winning card of branded umbrellas. Logo umbrellas with the obvious function of keeping your customers dry will make a rolling billboard for your business thanks to its large imprint space.
Limitless options
Umbrellas are available in a wide range of fashionable and quirky models these days and are no longer downright basic. Here are some trending models that you will find interesting.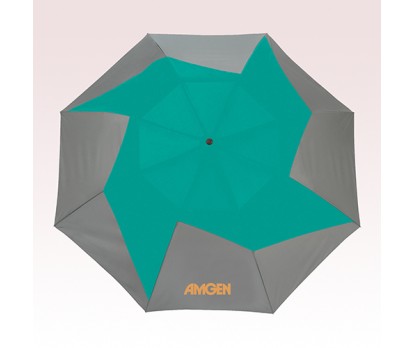 Telescopic umbrellas
Small yet strong , custom telescopic umbrellas may be smaller in size compared to standard umbrellas. However, what they lack in size is well compensated with impact. Designed to fold easily and fit into a handbag, these travel size umbrellas are  easy to manage and well cut for the urban crowd. Ideal for giving out to professional demographics including busy commuters, students and more, these umbrellas will make a popular marketing tool all round the year.
Full color umbrellas
If you're after something a bit different, check out these full color, automatic golf umbrellas  that are certain to draw attention to your business. The eye catching full color design and imprint options will create a big impact for your branding . Colorful and flawless, these golf umbrellas are indeed designed to make heads turn both on and off the greens.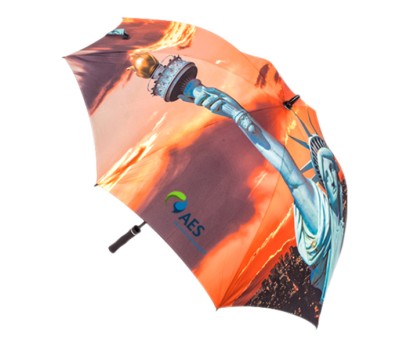 Transparent  umbrellas
Another alternative idea? Look no further than these clear canopy models that will let the users see the sight of the rain drops landing on it while offering an exciting way to reveal your logo to your customers! It is a perfect choice as wedding favors and party handouts as well. Choose from various models like those with  accented trims or hook handle among others.
Looking for more interesting models? Explore our full collection to choose a model that you will find interesting.