6th July Is Umbrella Cover Day- Plan Your Promotions
It is interesting to note that we have an exclusive day on July 6th to celebrate umbrella cover, undeniably the most humble and neglected part of an umbrella. On this unusual event, we are coming up with a blog on custom umbrella models with covers for the benefit of marketers who may be planning to celebrate this day as part of their marketing initiatives.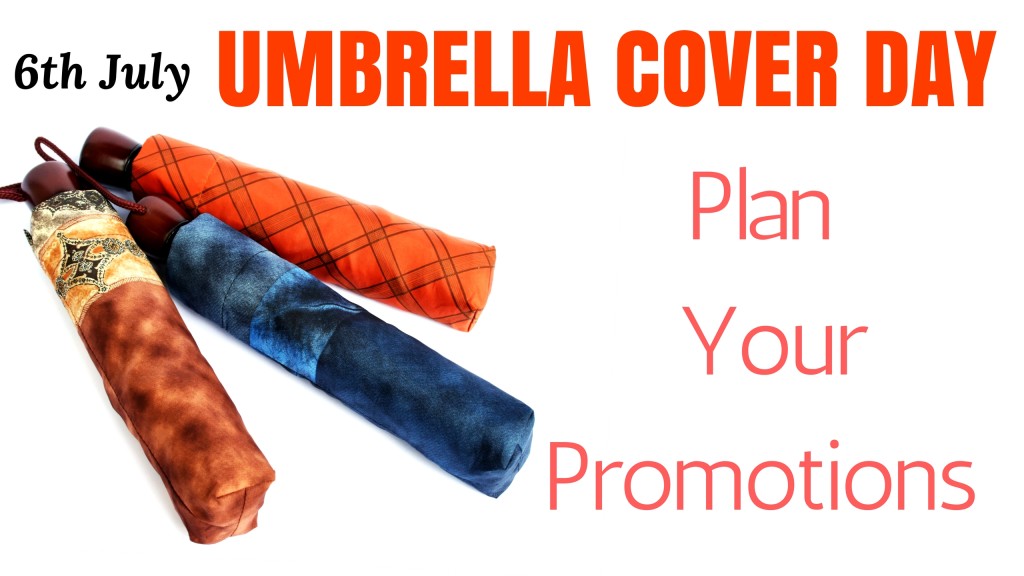 Let's be frank about it! Most of us just toss away the umbrella covers on the first day itself, without thinking about the functional aspects of these accessories. Umbrella covers are designed to protect your umbrellas. Apart from making a handy way to carry the wet umbrellas on a rainy day, covers protect your brollies from moths and insects as well. Did you know that there is even a museum of Umbrella Covers, to help enhance the awareness of people about umbrella covers?
Covers are available not just for ordinary hand held umbrellas but also for other models including golf umbrellas or patio umbrellas. Marketers can imprint their logo and message on the covers to make sure that their brand stays right in front of their recipients even when the umbrella is not in use! Umbrella Cover Day celebrates these nondescript accessories that will play an important part in keeping the umbrellas new and attractive. So, bring out these covers from the bottom of drawers and slip it over the umbrellas to give it the prominence that it deserves. When you are not using it as umbrellas covers, these can even double pull as handy pouches to store loose change, make up items and writing supplies. You can even use it as ear warmers for your pets or as room decor items to add a pop of color.
Here are some umbrella models with cover
Class Dry Folding Umbrellas This umbrella folds to just 13" to make it easy to carry in bags or purses. Customize your brand on the covers and umbrellas to ensure a double effect for your brand. It makes a great gift to promote fashion brands, school supply stores and more.
48 Inch Arc Customized Folding Umbrellas These large umbrellas with covers make a perfect choice as corporate gifts during anniversaries, loyalty gifts and more. Take home these crowd pleasers at discounted price by ordering them in bulk.
Rain or Shine Light Umbrellas: Available in three attractive color choices these umbrellas with covers have 6 LED lights in the handle, four of which can be used as flashlight and 2 red lights for emergency flashing. These will grab easy attention thanks to its novel design and your brand on these will get its desired exposure.
How are you planning to celebrate umbrella cover day? Share your gift ideas at the comments section and get the conversation moving!