Trending Wedding Umbrellas for Summer weddings
Summer is the time for all the prospective brides out there to weave dreams about a fairy tale outdoor wedding. No matter whether you are choosing the pretty beach or the lush green gardens as your wedding backdrop, you may still need a perfect set of wedding dress and accessories to round off your dream wedding theme.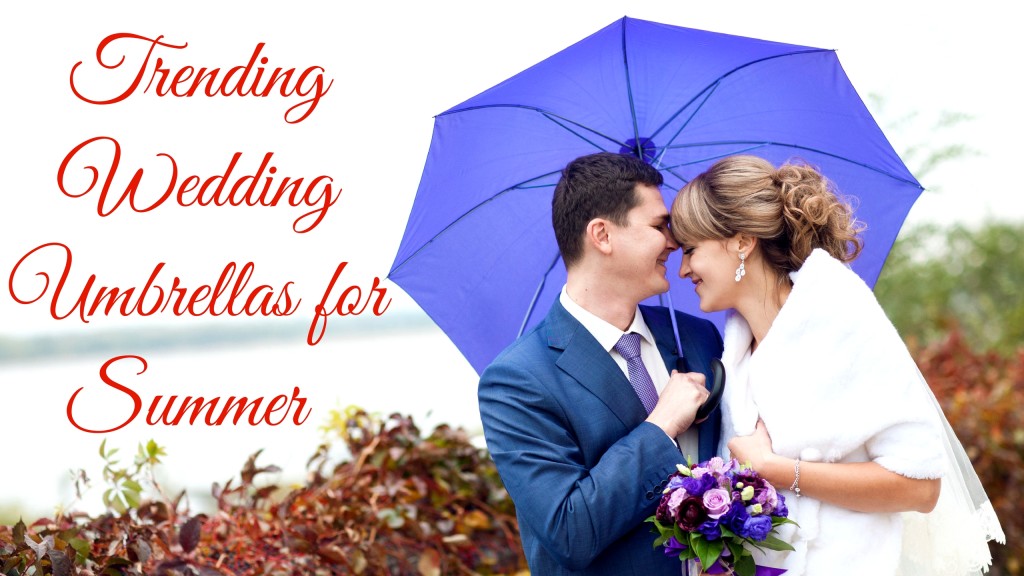 A wedding umbrella will make a great accessory you might want to think about. Apart from making a cute accessory for your wedding dress, it will also shield you and your bridesmaids from the sun and will double pull as a beautiful prop for all those wedding snap shots.
Here are some of the delightful models that can be considered while choosing wedding umbrellas.
Crystal clear models are in vogue
If you expect light showers, transparent umbrellas will be the best choice. It will keep you shielded from the rain without hiding you from the wedding guests and the camera eyes. It will make a delightful prop for some intimate wedding photo-ops as well. If you want to add a royal touch to your wedding theme, you can even shop for transparent umbrellas for the whole bridal party. Just imagine the dramatic impact that it will have in the minds of your audience as the wedding party walks in to the wedding venue!
Ruffles and embellishments
Wedding umbrellas should not look plain and bland. Choose umbrellas with embellishments like ruffles and frills that will notch up the girly charm of these umbrellas and will give it a dramatic effect. These intricate patterns and designs will go well with a vintage themed wedding as well. However, if you are expecting a shower, these umbrellas might not be the option. Check out our pretty wedding umbrellas with red floral ruffles and grab all those envious glances from the audience. These will add a speck of romance and feminine charm to your wedding settings and will match with the lace motifs of the wedding dress of the bride and her maids.
Add a pop of color
Unless you are planning a monochrome wedding theme, a pop of vibrant colors will surely enhance the milieu of your wedding. Check out these brightly colored wedding umbrellas. We have wedding umbrellas in attractive shades of yellow and pink among others that will set up attractive backgrounds for some fabulous wedding snaps. If you wish to keep the color scheme a bit toned down, you can select our range of lollipop umbrellas with transparent canopy and contrast colored accents on its trim and handle.
Custom Models
For a personal touch you can customize wedding umbrellas with your initials, snapshots or messages to add a personal touch. It will make interesting wedding shoot props as well. Turn the heads of all your wedding guests by putting a few creative ideas on these wedding umbrellas and make your wedding day really special.
No matter whether you wish to go for the pretty ruffled design, a bubble model or a colored umbrella, we have it all and more. Choose from our fabulous range of superior quality umbrellas in unique designs and shapes at the best possible price points. Happy shopping- the outdoor wedding season is right here!