Interesting Ways to Use Promotional Umbrellas in Business

Let's be frank about it! Promotional umbrellas are among the most popular giveaways for any business. They are functional, durable and above all are the longest-kept promotional product—with an average retention of 14 months! Each umbrella generates more than 1,300 impressions during its productive shelf life, making them a great tool for your brand.
Apart from the obvious every day use, custom umbrellas are useful for businesses in many other ways during promotions.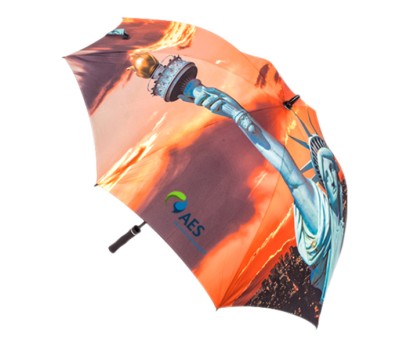 Umbrellas let your recipients make a statement
The fashion savvy audience will surely like to make a stylish statement with these unique branded umbrellas. You can tastefully print it with your brand and message. Choose an interesting artwork, tagline or your logo on the imprint space on the canopy to make it one of its type. You can even print your message even on the inner canopy or the handle to make it subtle. Options are all yours when you have versatile handouts like umbrellas as your promotional giveaways.
Ideal as Photo Op Props
Wish to start a digital marketing campaign featuring photo contests for your clients and employees? Umbrellas make great photo op props. Announce prizes for the most creative photos with your umbrellas as the backdrop. Encourage your prospects to share these snaps in their social media pages to make your business popular.
Remind clients your clients can count upon you
Umbrellas make everyone feel safe and reassured even in challenging weather. So by handing out custom umbrellas printed with your message, you can highlight the reliable profile of your brand. A custom wind proof umbrella will surely project the right brand values for your business and remind them that you're always there when you need them.
Turn your employees into your brand ambassadors
Umbrellas are an incredibly versatile giveaway. By handing out logo umbrellas to your employees you can market your business for free while making them your brand ambassadors and showing them you care about their comfort. These well -received giveaways are highly likely to be passed to another user and are highly unlikely to be discarded anytime soon. Its incredible utility make it a must have items in the outdoors. All you need to do is to customize it creatively to make it a great marketing tool.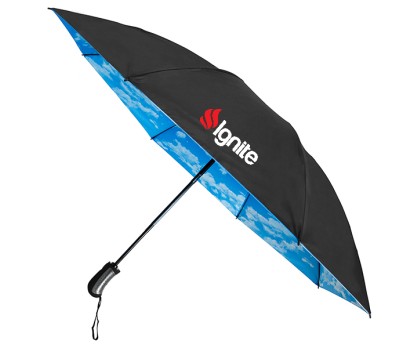 How to choose an appropriate custom umbrella
Promotional umbrellas when used effectively can provide your business a high recognition, every time your recipients use it. However make sure to consider these tips to choose an appropriate model that everyone will find useful.
Identify your target audience
Firstly, identify your target audience and know the type of customers that you will be reaching out to. This will help you to find an appropriate model. For instance the urban crowd may find the easy to carry mini umbrellas more useful whereas the golf loving active crowd may naturally like to receive a golf umbrella.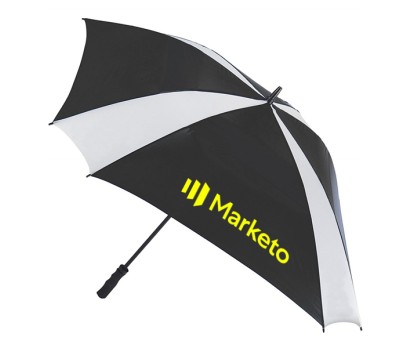 Design it creatively
An interesting design is what makes your custom umbrella more appealing to your audience. You should ideally have an eye for details while placing your logo, image and text to draw more eyes without being loud. Include elements that best represent your brand and inspire individuals to patronize your business
Looking for more tips to use custom umbrellas as promotional giveaways? Reach out to our team for inspiration.