Make Your Brand Stand Out With Custom Umbrella Gifts
Umbrellas are versatile giveaways that have been around in the world since the earliest civilizations as everyday items and ceremonial umbrellas alike.
The canopy of umbrella is a portable canvas for your creativity and makes a prime branding real-estate for businesses. Make the best use of it by placing patterns that will impress the audience; and engage them with your brand without being overwhelming. Simple, elegant designs will bring easy attention to your promotional umbrella. In addition it will also ensure that people keep using your logo umbrellas frequently; which means they will end up as your brand ambassadors wherever they go.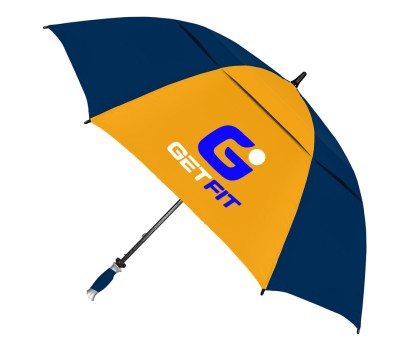 Taglines and pictures Catch Attention
Using your company's tagline is obviously a good way to make your branding memorable and fun. Short taglines can easily bring attention to your business; and make sure that your brand is recognized and remembered by your audience.
As they say, a pictures speaks louder than words. So, placing an appropriate artwork on your promotional umbrella not only brings attention to your brand; but also impart an aesthetic dimension to it. Pictures that represent your industry can create a lasting connection in the minds of potential clients.
Umbrellas are available in various models
Choose logo umbrellas of the right size and model to impress the audience; and make your message influence them more.  For instance, patio umbrellas are perfect for promoting umbrellas and cafes; whereas small foldable models will be a better choice as giveaways for the urban chic crowd. Make sure to choose an umbrella model that will meet the preferences of your target audience while meeting your promotional goals. Choosing the right size based on your requirements can ensure that the purpose of your promotional umbrella is recognized and utilized to its full extent.
Include interesting models like inverted umbrellas or full color umbrellas that will pique easy interest among the audience. It is an effective way  to engage your audience with your brand in a creative way.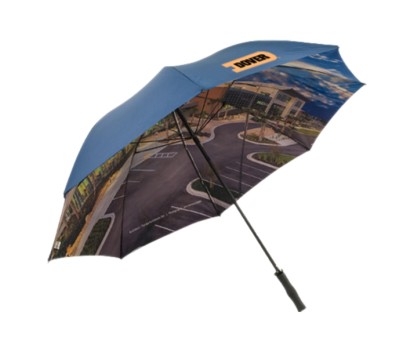 Umbrellas are functional and fashionable alike
Aesthetically pleasing umbrellas are a must have for any business that wish to explore a unique marketing channel that will generate quick results. It can be an effective medium to promote your business activities while bringing convenience to your clients.
Order in bulk
Umbrellas may involve a fairly high initial investment. However by ordering in bulk, marketers can get maximum discounts and price advantage. As custom umbrellas never go out of fashion or utility, logo umbrellas offer you great advertising opportunities that will open up more avenues to you.
Conclusion
A well-designed, custom umbrella can also boost your brand's market visibility among your prospects to an all-time high in an affordable way. So, get started by choosing umbrellas of the right size , use catchy words and place them strategically on the  canopy to enhance the branding visibility . It will even make sure that your message reaches large number of businesses and clients the quickest and easiest way possible.