Reasons Why Marketers Prefer To Invest In Custom Umbrellas
Let's be frank about it! Custom umbrellas are proven tools to maximize brand awareness. They offer a large imprint space to showcase your brand's logo and are a functional item that people use on a regular basis.
Here are some tips on how to effectively use custom advertising umbrellas to promote your brand.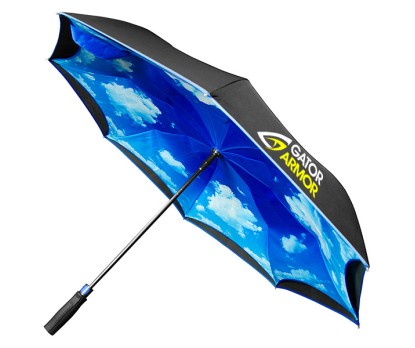 Premium quality umbrellas
Choose high quality umbrella models that will reflect your brand image A poorly made umbrella will leave a negative impression about your brand.  Ideally the umbrella that you choose should make the users happy and increase the chances of them using it more frequently. This in turn will increase your brand visibility.
Customize an eye-catching umbrella
The design of your custom advertising umbrella  will have a great role in maximizing brand awareness. Use interesting designs and colors that will make your brand stand out and catch people's attention easily. As your recipients use logo umbrellas in public spaces,  an interesting design will igo a long way in making make your brand popular.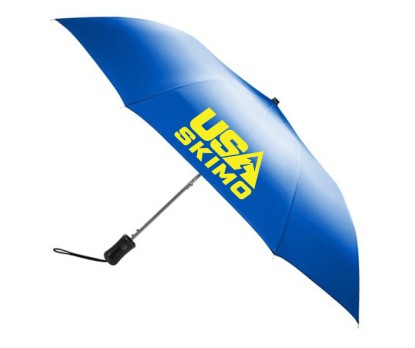 Where to Distribute umbrellas
Distributing custom umbrellas at events is an effective way to promote your brand and increase visibility. Whether it's a trade show, corporate event, or charity event, umbrellas make great giveaways to make your brand popular among a large audience. Everyone will appreciate receiving a functional item that comes handy in bad weather.
Custom umbrellas as online contest giveaways
Social media will make a perfect platform to showcase your custom advertising umbrellas. Encourage people to take photos with your branded umbrella and share them on social media. It will not just increase brand visibility but also create user-generated content that can be shared on your social media channels.
Portable billboards
Can there be a better way to spread the word of your brand than a free moving billboard that takes your brand wherever your clients go. Promotional umbrellas are a great way to make your brand noticed quickly and will leave an instant impression in the minds of your target audience. Thus your brand on umbrellas will become instantly recognizable to everyone, everywhere.
 Prominent Branding
Probably what makes custom umbrellas an incredible branding tool is the generous imprint space that the canopy offers. By placing your logo on the canopy, your business gets the most attention whenever the users open these umbrellas. Besides, choose bold prominent branding that will enhance  the visibility of your business.
Know Your Audience
The most successful marketers often puts the preferences of the audience  on the forefront while customizing promotional merchandise. So, choose an appropriate model and design that will engage your audience; and catch the right kind of attention from the crowds. For instance, if your target audience is children,you can settle for bright colors and caricatures to steal the little hearts!
Summing up
Promotional umbrellas can indeed be an effective tool to maximize brand awareness. By choosing a high-quality umbrella and customizing it with your artwork; you can increase your brand's visibility and engage a large audience at the same time. In addition, remember to use creative messages and artwork that will reflect your brand's identity.
So, how do you plan to use custom umbrellas your promotional swag? Share your ideas with us  to join an interesting conversation.