How Custom Umbrellas Widen Your Brand Coverage
Custom umbrellas are a good way to build positive associations with your brand. These everyday items are something people will find useful. This in turn will help to draw positive associations with your brand and encourage your recipients to try out your brand or to refer you to others.
Umbrellas keep everyone happy
Custom umbrellas are practical handouts with a high perceived value, which will keep your audience happy.  Offering giveaways that are useful to your clients will help you to make a lasting impression on recipients and enhance the customer's experience with your brand.
High utility
When you offer your prospects something they will actually use, it will become a proven way to engage them with your brand in a subtle yet effective way.
A Great Return On Investment
The great thing about promotional umbrellas is that they offer incredible return on investment thanks to its high utility and long shelf life. Logo umbrellas offer tons of exposure for your brand as they are useful all round the year. When it comes to marketing, repetition is crucial for getting your message across. While there are countless promotional products out there, many of them aren't used every day.  This will give a clear cut advantage for giveaways like umbrellas.
Why umbrellas
Promotional umbrellas indeed make an extremely desirable gift as these are everyday items. Moreover, they have the highest retention rate among giveaways, which make it a branding machine literally. Everyone needs multiple umbrellas for their home, office and car. So, it is less likely that your recipients will ever discard these logo items.
Impressive branding potential
There are very few promotional products that can offer you such a large branding surface as umbrellas. Countless people will see your message and logo on its canopy everyday. This promotional item has obviously the potential to reach a new audience as the recipients act like a walking billboard for your business.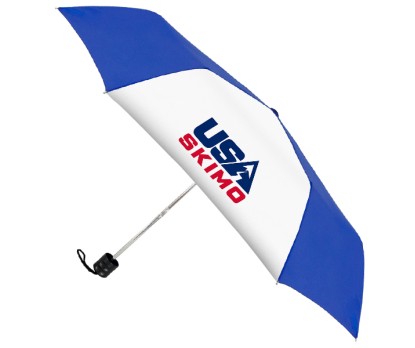 Huge range of options
Custom umbrellas are also available in a wide range of bespoke options. From massive golf umbrellas to pint sizes mini umbrellas and everything in between. You can choose from a wide range of models at every price rate. So, pick up a model that will surely meet the needs of your recipients.
Design Considerations
Further, the color of the custom umbrella that you choose has an important say . For instance if you are  planning to hand out your custom umbrellas to your corporate clients, it is recommended to use  classic and subtle colors. Bright colored umbrellas with logo and artwork can be reserved for casual and fun themed events like golf holidays.
 What type of umbrella should you choose? It will again depend on your clients and their demographic. If your target audience comprise of golf lovers, invest in golf umbrellas whereas mini umbrellas will be a better choice for the urban chic crowd.. Whoever your client is, you can find a suitable model that will appeal to them.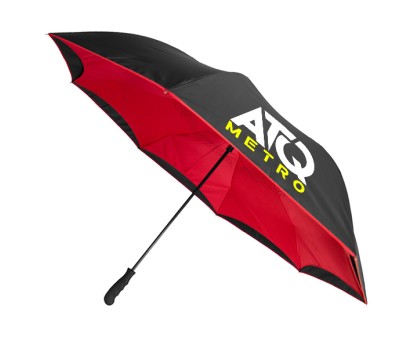 Customization options
 Umbrellas offer a lot of imprint options. You can choose to place just your logo or web address or an interesting artwork that stretch across the whole canopy . Everything will depend on the type of event and the audience preferences.
Where will you distribute umbrellas?
If you wish to hand out custom umbrellas in mass events like trade shows, you can also order budget friendly models in bulk for the best price advantage. While you have an effective promotional swag on hand, your clients will definitely be happy to get something that they need. Win-win
Now that you have a list of factor to consider while buying custom umbrellas, you can make an easy decision.