Top Ways to Use Custom Umbrellas in Business Promotions
Company branded merchandise is a staple in most promotional plans as it will highlight the company brand proudly. However, popular custom giveaways like umbrella is much more than just a brand building tool; it's also a great way to boost your sales!
Still on fence? Here are some interesting ways in which logo umbrellas can be used to enhance your brand popularity.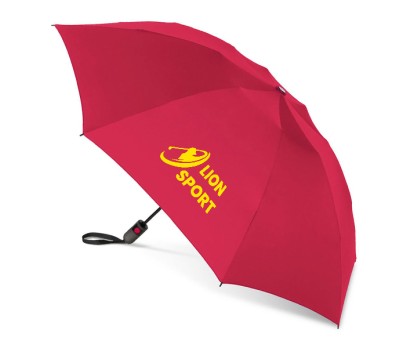 As Gifts with purchase
Offering a free branded gift when your customers buy your product is a gesture that will surely be appreciated. A little incentive can go a long way  in bringing the customers back to your stores. It is especially true when the free gift is useful and has a high perceived value. Technically, a gift with purchase should be branded with your logo and message for the best impact.  A  branded item is exclusive, it's something they can't buy elsewhere which often makes people feel special.
Plus, every day branded giveaways like umbrellas ensure long lasting brand awareness for your business. Thus it will keep selling your brand even after your business cards get discarded by the prospects.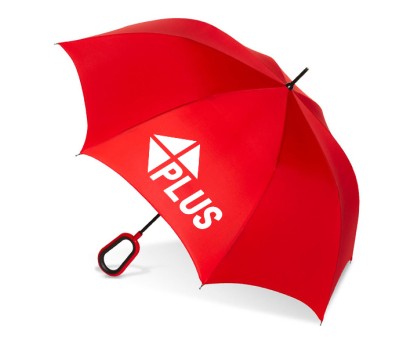 As event giveaways
Event merchandise like umbrellas are not just for brand building. It will help you stand out on trade show floors and will attract people to your stall. Interesting trade show swag will even make a great talking topic among the attendees. You can also offer a discount voucher with your gift. It will bring the attendees back to your stores more often. This non intrusive and subtle sales approach may prove effective for those who like to take time with their purchasing decisions.
During Rebrand launch
When a company has a new product or rebrand  launch, merchandise like custom umbrellas go a long way to spread the word among both existing clients and  potential clients. It can even drive up new leads! It's also an opportunity to re-engage with those who had forgotten about you. Custom umbrellas will make a tangible reminder for your brand while offering something useful for the recipients. Most importantly, logo umbrellas will put your brand in front of people and say something about your company.
As awareness giveaways
Giving away reusable items like custom umbrellas will tell your customers that you're serious about sustainability. Reports show that most customers prefer to supports brands that are ecofriendly. So, it is high time for businesses to get serious about sustainable marketing.
As Retail items
If you have got a strong brand, you can sell branded umbrellas to raise revenue and get your message across. It will make a great way for you to get others see your recipients walking around with your branded umbrellas. This will increase your sense of authority and build brand recognition.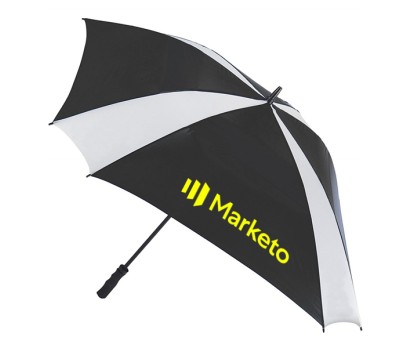 As corporate gifts
Corporate gifts are perfect gifts to nurture a relationship with clients. Your recipients will feel appreciated when they get these premium quality gifts and will inspire them to reciprocate by supporting your brand. Custom umbrellas will increase your customer lifetime value , which in turn will drive up sales.
Now that you got an overview of the best ways to incorporate custom umbrellas, get started by exploring our complete line of branded umbrellas.