How  Patio Umbrellas Can Enhance  Your Outdoor Promotions
Patio umbrellas are colorful, massive and attention grabbing. So, if you wish to draw easy attention towards your events, there cant be a better choice than custom patio umbrellas. Offered in various fabric choices, canopy sizes and colors, patio umbrellas make repositionable and long lasting billboards that will enhance your outdoor settings.
Whether you choose the trendy  shapes of Square and rectangular umbrellas or the octagonal and circular designs for a  traditional look, patio umbrellas will never fail to impress the audience while making your message stay in their eye span.
Easy Installation and Setup
Patio umbrellas are very easy to set up that doesn't require any professional help. These custom umbrellas can also be opened and closed with cranks with minimal efforts. Though patio umbrellas could be slightly costlier than ordinary umbrellas, it will ensure more value for the promotional dollars considering the high durability and retention.
Ideal For any outdoor space
Be it gardens, backyards, pool areas, cafes or patios, these large and stylish outdoor umbrellas will enhance the settings and make your brand the favorite of the outdoorsy audience. Perfect for both personal and business events, patio umbrellas make a sprawling billboard for your message apart from setting up a cozy space for your audience to relax while being safe from the adverse weather elements. Choose from various models including those that can be rotated to provide shade wherever you want.
Functional
Patio umbrellas will keep both the audience and accessories like cameras, cell phones and above all the food on the table of the cafes safe from the elements. It will  help shield your patio table from bad weather while enhancing the outdoor experience of the audience.
when your clients, employees, friends or family members need  the much desired shade and some time away from the sweltering summer sun, look no further than custom patio umbrellas! Designed to keep the UV rays of the sun at bay, these umbrellas make outdoor staples that are hard to resist.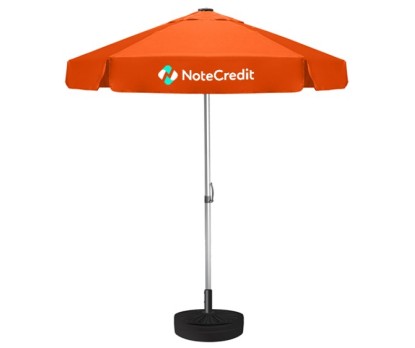 Accentuate the appearance of your venue
Whether it is a patio, garden or the pool side, these colorful patio umbrellas will easily enhance the settings of the venue. Apart from adding a festive flair and color the bland spaces, these umbrellas will enhance the outdoor experience of the users by offering them the luxury of a comfortable semi outdoor setting even in balmy weather.
Did you find this post on custom patio umbrellas informative? Be the first to share and spread the word.