Printed Golf Umbrellas – Spread the Word On The Greens And Beyond
Talking about golf umbrellas, the first thing that comes to mind is probably just the fact that it provides shade when you play golf. But there is much more to golf umbrellas than just that! Wind and lightning resistant and designed to withstand the bad weather with ease, golf umbrellas are functional alright. But it is fashionable as well. Check out the countless solid colors, alternate panel colors and even full color golf umbrellas to  match your theme.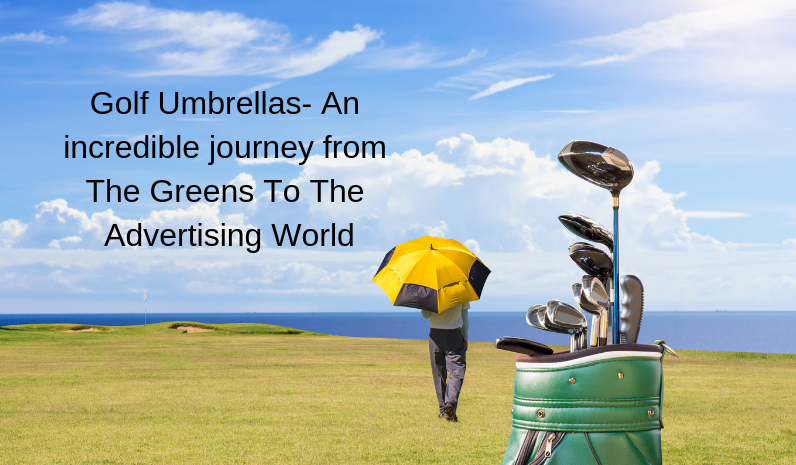 Size
Ideally golf umbrellas should be around 60 inches in size to ensure the best coverage for the players and the golf kits.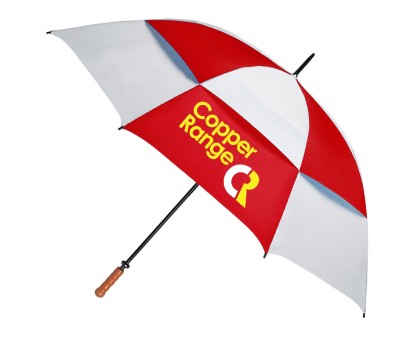 Design
The golf umbrellas that you are choosing should be durable, wind proof and lightning resistant. It is ideal to choose umbrellas with light weight yet sturdy fiber glass frames and ribs.It will also make it easy for the players to carry it across and hold  it even while playing a shot. Fiberglass used for umbrellas makes it resistant to lightning and sturdy to ensure better protection for golfers.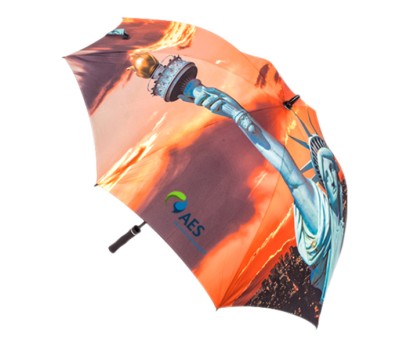 Ergonomic Handle
Non slip stick handles are easy to hold unlike hook handles. An ergonomic handle will help the golfer to keep their hands in the natural position without getting obstructed by the umbrella handle while making a swing shot.
Wind resistant features
Golf umbrellas with double canopy design can withstand wind with ease. Likewise make sure to choose vented umbrellas that will let the wind pass through easily without building up pressure inside that could topple the umbrellas.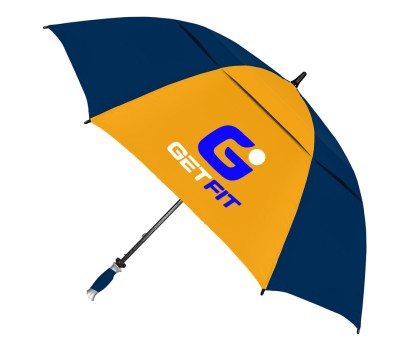 Versatile
 Larger than standard umbrellas, golf umbrellas are designed to protect the golfer and the caddie.  However, gone are the days when golf umbrellas used to be exclusive for golfers. These days, golf umbrellas are a trend in colleges and among families for the convenience of better protection for more than one person. Thus non-golfers too find these massive umbrellas a great accessory during their outdoor jaunts. The incredible popularity of golf umbrellas has made it a great corporate gift and a promotional handout these days.
Umbrellas are gifts with a high perceived value that are designed to last long and look great. It is one of the highest retained items in promotional giveaways. So, you can imagine the impressions that your brand may make during its shelf life.
Choices galore
Golf umbrellas are available in a wide range of models including auto open, straight umbrellas, round canopy, square canopy, manual open and so much more. You can also choose  various fabric choices like pongee, nylon and polyester.
 Are you planning to make custom golf umbrellas your promotional swag? Reach out to our team to find the most trending models that fall within your budget.