How To Choose Custom Umbrellas That Are Far From Ordinary
Umbrellas make popular promotional items that nobody can resist. However, the amazing popularity of umbrellas could make it easy for marketers to fall into the pitfall of getting boring and typecast while choosing these gift items. So instead of doling out just another umbrella, choose unusual styles, colors or features that will make your promotional umbrellas stand out from the rest.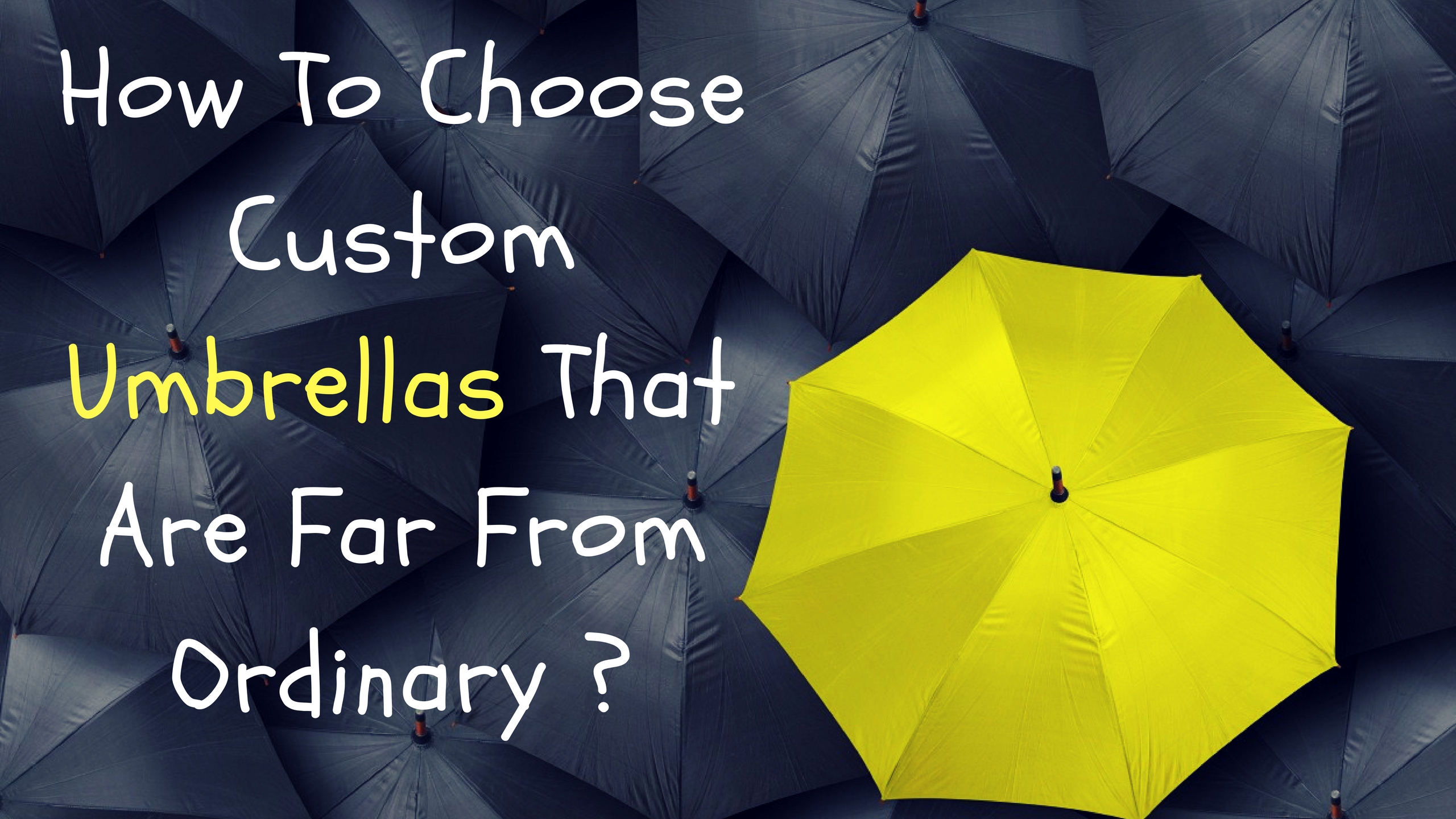 Let's be frank about it! Advertisement in today's world is omnipresent. Wherever you look around, you can see scores of billboards and branding methods that drive up the visual appeal of the brands and make it more eye-pleasing and popular. Even the morning newspaper, TV and radio too have their fair share of commercials spiced up with colorful images, videos, jingles and background music to make it more impressive and to grab the attention of the audience.
Everyone loves freebies alright. But did you know that only unique custom gifts are well retained and will leave a lasting impression in the minds of the customers. You guessed it right! Custom umbrellas can endorse your brand and message easily. Just imprint your brand and message on these and make sure to make it interesting even it is folded.
We have a quick round up of some of the most popular promotional umbrellas that your recipients will surely fall in love at first sight.
Mini-umbrellas: Small and handy umbrellas impress people in a big way. These mini-umbrellas that fold down to fit into purses, pockets, car decks and backpacks will make a hot choice among promotional gifts. These umbrellas offer large capitalization space over canopy and handle for marketers and they can utilize it to sketch their brand logo bright and large.
Golf umbrellas: Everyone will surely love these upscale umbrellas that stand out from ordinary umbrellas. The vast canopy, impressive color choices and the sturdy design will all make it a thoroughbred executive gift or a luxury marketing incentive that you'll be proud to put your name on. Vented Folding golf Umbrellas is another brilliant choice to consider. The alternated/solid color patterns and the overpowering canopy of these promotional umbrellas will make a perfect choice for marketers.
Totes umbrellas: Tote umbrellas are popular among marketers because these are extremely trendy, chic, and affordable. Available in various colors and patterns, these logo items will make excellent promotional items to promote fashion brands, banks, financial institutions and more.
Custom Anti Wind Umbrellas : Umbrellas that break under the pressure of wind can be a nightmare for anyone caught in bad weather. Check out these wind proof umbrellas reinforced with vented canopies, reinforced skeletons and breathable fabric material. Your recipients will surely love these reliable umbrellas that will withstand even the strongest winds.
We have an exciting range of umbrellas in quirky shapes and patterns. Just browse along and pick something interesting to make sure that your custom umbrellas do not end up as something ordinary and plain. Happy shopping!