Logo Umbrellas Help Raise Brand Awareness
As summertime is right here, people are really looking to make the best use of their outdoor time and holidays. So, businesses can reach out to the crowd and raise their brand awareness by including promotional umbrellas as giveaways or referral gifts.
Umbrellas are not just weather wear items any more. Available in a wide range of colors and models, they accentuate the outdoor fashion sense of your prospects as well. Umbrellas make lives easier and will keep the daily life on even in bad weather.
Umbrellas are also universal. That is why you can never go wrong when you customize it as your giveaway.
Why umbrellas
Moreover, it is a daily-use product. Since it is designed for everyday use, you are rest assured of a high octane brand promotion at one time investment. Umbrellas make outdoor lives easier and faster. An umbrella always within reach will be helpful for your prospects in carrying out their errands in all types of weather conditions.
Elegant
Branded umbrellas will inevitably add professionalism to your brand image and will put you way ahead of the competition.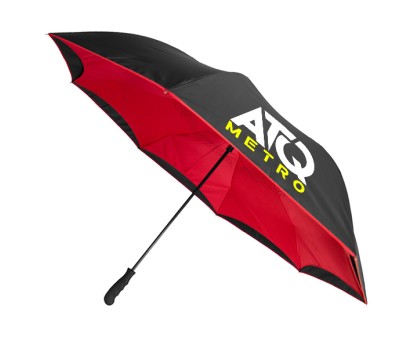 Practical
Further, reports show that highly useful handouts like umbrellas enjoy a greater retention among consumers than novelty items, Thus your logo on these items will remain in plain view of the audience for a long time thereby engaging your target customers with your brand!
Customization options
Umbrellas even offer multiple imprint options in various price rates. From budget friendly screen printing to full color dye sublimation and more, you can choose an appropriate customization option, that will easily create a branded product that meets your needs.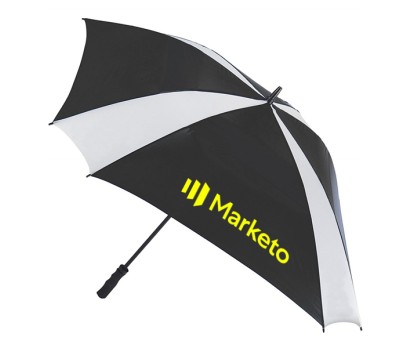 Versatile
Logo umbrellas can also be used in any promotional campaign as these wont look out of place in any campaign. Raise the value of your brand by including such practical marketing gifts within your promotions!
Gift with purchase
 In addition, umbrella promotions helps to boost sales because every customer wants to get the most out of the purchase. Thus, your prospects are more likely to go for brands that offer popular gifts like umbrellas. This in turn will definitely increase the sales revenue generated for the company and will lead to greater profits.
Increase customer satisfaction
Moreover, umbrellas make elegant and premium quality gifts that will easily make customers feel special,.Hence, by offering gift with purchase you can obviously increase customer loyalty and referrals.
Umbrellas will  also raise the perceived value of your marketing gift and grab your customer's attention easily. Make use of the impressive canopy to place your logo and message to raise the value of the product and get great marketing results at the end of the day!
Browse our collection of the most trending umbrellas to choose an appropriate model