Custom Golf Umbrellas – Have Your Promotional Marketing Covered!
Isn't it time you include golf umbrellas to your promotional efforts? They are simply great during corporate golf outings, golf tournaments and more.
Available in various models, golf umbrellas are always the right size for your recipients- both when they need it and when they don't.   It is designed to open to a roomy 54-inch arc that covers two people easily and collapses to a compact size for you to store and carry around. Available in various colors, golf umbrellas will ensure a great brand display.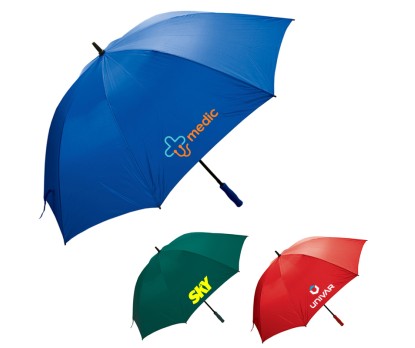 Though golf umbrellas are the perfect choice for the greens, it is just as handy for office, school or car. Most golf umbrellas have a wind resistant and lightning resistant design with fiber glass shafts and ribs. The automatic opening and closing design and the firm grip handle are the other features of golf umbrellas. Make the best use of the imprint space on umbrellas to add your logo and message.
Your prospects and customers will appreciate receiving these custom umbrellas as a promotional gift. It will indeed be the beginning of a beautiful relationship with your prospects.
How to Choose A Golf Umbrella
Before choosing golf umbrellas, consider the purpose of your campaign because you want to give out a certain message through these promotional products. Whether you are using it to promote your brand name, to make new leads or announce a new product launch, custom umbrellas will help you attain your specific goals.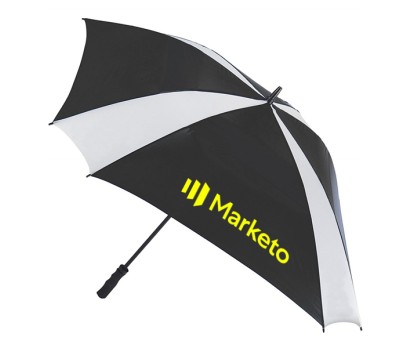 Quality
Choose good quality umbrellas because it will reflect your  reliability and brand image. The golf umbrellas that you choose should impress the customers and be of use to them for a long time to come.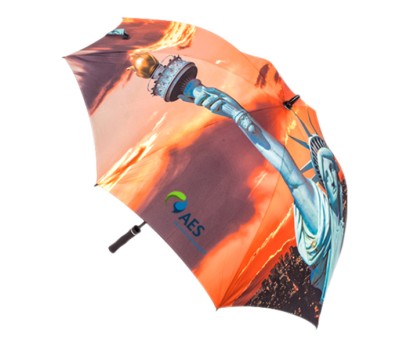 Customize it
Customize it to make it aesthetically pleasing. As umbrella is a product that is bound to be used for years, it is important for you to come up with a design that would encourage your customers  to use it every time they go out .  If your custom umbrella is worth showing off, your recipients will also help you spread your message.
Pricing
The pricing is another important factor to consider. Ordering in bulk will help you get the best deals. As umbrellas never go out of fashion, you can order in bulk for your future events . It will help you get the best value for your promotional dollars as well.
These are the tips that you should keep in mind while ordering custom golf umbrellas.