Umbrellas-Outdoor Branding At Its Best
Wish to put your brand part of the outdoor season of your audience and their leisure activities? Custom umbrellas will indeed be a great giveaway to consider.
Fashionable and functional alike, branded umbrellas will make a great incentive product for your upcoming promotional campaigns. Designed to  keep the prospects safe from UV rays and enhance their outdoor fashion, custom umbrellas would certainly appeal to the outdoor crowd.
The best part is that all types of business verticals can consider offering custom umbrellas to promote their brand awareness. Have you imagined the impact of your advertising campaigns should you offer this promotional product? Customizing umbrellas with your logo and colors will certainly help your prospects to distinguish your company better. This useful handout is indeed great for marketing and advertising campaigns and should help to drive sales.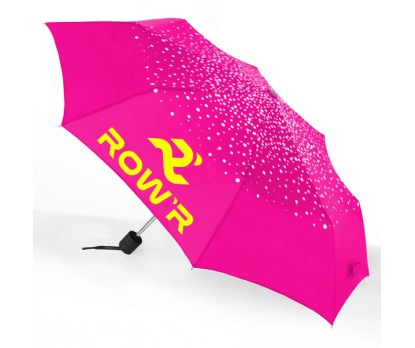 Gifts with a high perceived value
When you need to reach out to high value clients, logo umbrellas will make a perfect choice. It is something that your audience may not get  very often. So, your branded umbrellas will get a lot of attention and appreciation from your recipients.
Highly visible
Umbrellas are an excellent and very visible promotional tool. These are  important every- day items in life that people need It will make lives easier and outdoor experiences better! The bets part is that these high quality umbrellas are available in various model that will suit the needs of the audience. For instance, golf umbrellas will be useful for golf aficionados and fashion savvy youth whereas mini umbrellas will suit the needs of people on the move.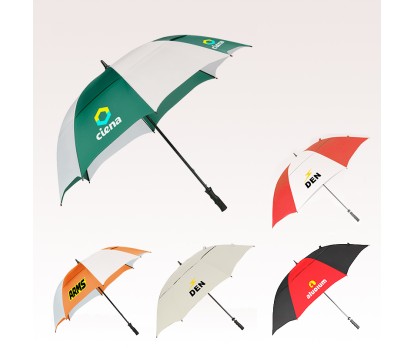 Easy to customize
The high visibility imprint space on the canopy is indeed the winning card of custom umbrellas. You can place higher quality, complex designs in full color dye sublimation or choose an understated customization theme. No matter how you wish to go about it, logo umbrellas will surely get a lot of attention among the outdoor crowd. So, if you wish to reach out to a wider audience at the same time, there can't be a better choice than custom umbrellas.
Popular
Available in different designs and colors., umbrellas are also popular among all age groups.  These popular giveaways  will drive sales tremendously and engage your consumers with your brand. It is a classic branding product for schools , retailers, fashion brands and more. Ideal as promotional tools, awareness giveaways, fund raising items and more, custom umbrellas are here to stay for ever!
Need more promotional tips and ideas? Why not read some of our blogs on custom umbrellas and let us know your feedbacks.