Logo Umbrellas -Facts you Need to Know
Umbrellas may not be common promotional giveaways. However, it is highly functional and offer endless advertising opportunities for your business. It is also a product with a long product life and high utility value.
Though the basic function of umbrellas is that it shelters us from rain and shine, they double up as fashion accessories that match every dressing style and colors. Custom umbrellas are indeed very practical products that customers would definitely use on a regular basis. Besides that, umbrellas are convenient for users to carry it around, making it very portable.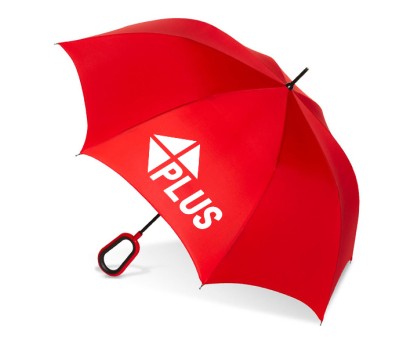 Ideally an effective promo gift provides marketing opportunities that will take your message into a wider audience. Umbrellas are highly visible; so undoubtedly your message on an umbrella will be easily noticed. Moreover, eye-catching designs would evoke curiosity in the minds of everyone who sees it. With stunning designs, these umbrellas will make giveaways of high perceived value to your special clients and long term employees, which in turn will improve brand recognition.
Furthermore, umbrellas are brilliant advertising agents for all types of industries and business niches. This promo gift can be fully customized to suit  your branding needs. Imprinted with your logo and brand name, umbrellas will make glaring free advertisements that are hard to miss. Every time your recipients use these printed umbrellas, they will be promoting your business. Thus you make consistent impressions for your brand at one time investment without repeat effort or investment.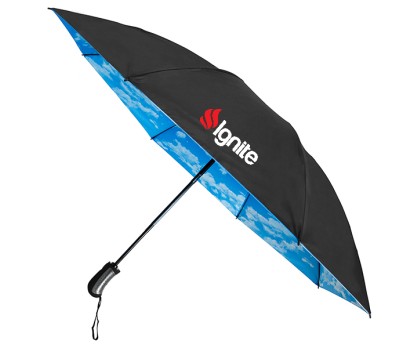 Customization can be your game changer
As umbrellas are common promotional gifts, you have to come up with some unique customization strategies in every marketing game to leave a lasting impact on your prospects. Think of full color artwork, interesting taglines or fun quotes that will make heads turn. After all, it is natural for people to prefer gifts that are unique and pretty.  Think of smart customization options that will attract future prospects.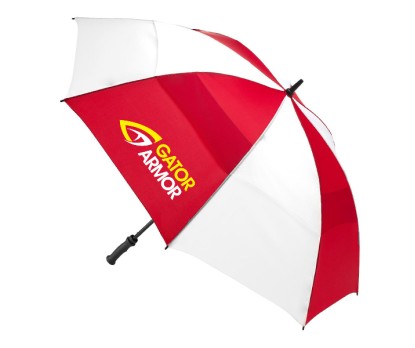 Try using these attractive custom umbrellas today and you will be amazed by how it boosts your sales and revenue! Promotional merchandise like umbrellas will continue to work for your brand for a long time, which  brings in more value for your promotional dollars. Although umbrellas may involve a higher initial investment it will bring tangible results as days go by and sales start to increase evidently. Umbrellas have assured ROI; it will help marketers to cover the initial costs effectively as they make more profits over time.
Planning to use custom umbrellas as your marketing tools? Browse our complete line of umbrellas to choose a model that you think will fit your needs.