Why you Need Double Canopy Golf Umbrellas
If you are hosting a golf themed event, a branded golf umbrella is the obvious choice as  your promotional product. Instantly noticeable, golf umbrellas show off your logo whenever and wherever these are used. Plus, golf umbrellas are a huge beyond the greens as well thanks to its impressive canopy and vibrant color choices that are hard to resist. Just the right size for a group of friends or a family, these umbrellas are born crowd puller at  their  own right.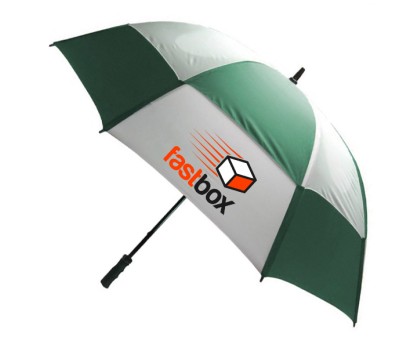 Golf umbrellas are available in a wide range of popular models including the best sellers of double canopy umbrellas. Double-layer canopy gives additional protection against wind, rain and sun. So, if you are looking for better protection for the players, invest in these sturdy models that weigh slightly more than single canopy models.  If your recipients are likely to be out in the rain for a protracted period of time, double canopy umbrellas will be the best option.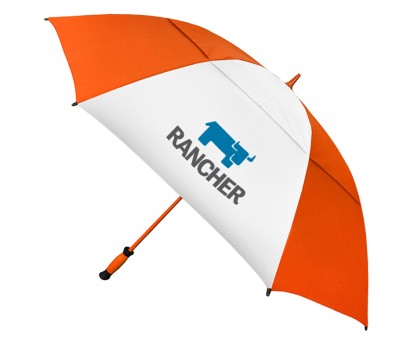 Why double canopy golf umbrella?
If you are wondering why you may need double canopy golf umbrellas, here are a couple of benefits of getting this type of umbrellas.
Massive: These custom umbrellas will provide shade for you and anything you're carrying from rain or shine.
Sturdy: Double canopy golf umbrellas won't topple over during stormy weather as these allow the free flow of wind through it without turning it inside out. So, if you are looking for reliable umbrella that the wind won't blow away with the storm, look no further than double canopy umbrellas. These are well-designed and provide firm grips to anyone who holds them. Thus it is easier to carry these golf umbrellas.
For extremely windy weather, the full-length double canopy umbrella is a great option. Shorter sized canopy can be considered for less windy weather while umbrellas with longer second canopies are best for sunny weather.
Quality: Consider quality while choosing umbrellas and don't just go for a product only because it looks appealing. Durability is the watchword while choosing double canopy umbrellas as these are likely to be used more often in the windy greens where ordinary umbrellas do not stand a chance.
Customization:  Apart from the canopy, you can add your logo and message sleeve, tie and other accessories. The brilliantly colored canopy will set a great billboard for your brand and message. Imprinting the high visibility panels with your message will help your audience to identify your message easily.
How do you think custom double canopy golf umbrellas will fit your promotional plan? Share your thoughts with us on our facebook page.