Enhance your Brand Visibility with Custom Kids Umbrellas
Kids umbrellas are designed to be used by kids. These umbrellas may have a smaller canopy, shaft and handle to suit the needs of the little ones and make it easier for them to carry it. Offered in a wide range of kid-friendly styles, brilliant colors and interesting designs to impress the kids, custom kids umbrellas  make a great staple during back to school campaigns,  outdoor summer events and camping season among others.
Kids umbrellas are not only functional but make a cute accessory for the kids to express their likes and hobbies as well. A trendy umbrella can be a talking topic in their friends groups, which in turn will ensure the much desired word of mouth publicity for your message.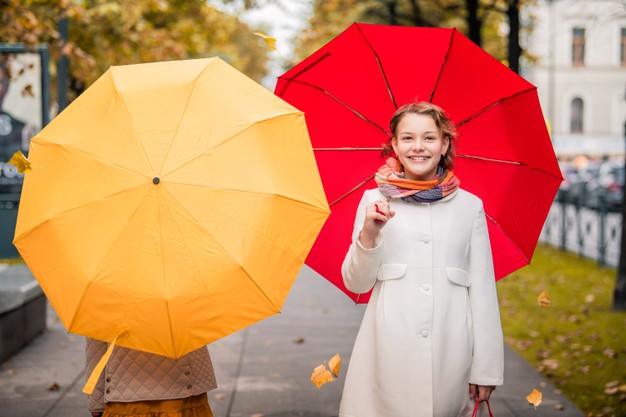 Size
Small sized kids umbrellas with smaller handles are ideal for small children to use on their own, which in turn will instill a sense of independence in their minds.
Designs
Offered in a myriad of designs that will appeal to children of all ages, it is easy for you to choose a model that meets the unique tastes of the audience. From cartoon prints and brilliant colors, kids umbrellas offer a lot of models and equally exciting customization options. You can choose to imprint cute designs, puzzles or figurines that will grab easy attention of the kids.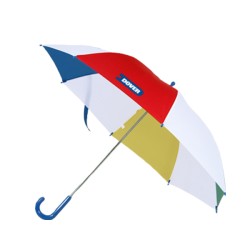 Another popular design that children prefer is the animal design umbrellas offered in various shapes . Light enough for the little ones to carry around during any outdoor event, these cute umbrellas are show stoppers in their own right.
Transparent umbrellas are also popular among children. Apart from protecting the kids from rain more effectively, these dome shaped parasols offer the fun of watching the world go by around them through the transparent canopy. Keep in mind the unique tastes that children may have while choosing custom umbrellas. For instance, if you are using kids umbrellas to promote a junior soccer club, choose kids umbrella that features a soccer ball design.
Stability
Kids umbrellas are designed by keeping stability in mind to cater to the rough and tumble of the kids lives. Let's be frank abbot it! Kids can be reckless with their umbrellas and they often play with it or even have a fun fight with their friends.
Kids' umbrellas typically have a metal frame for superb durability, fiberglass material for the ribs, and plastic crook handle. The typical fabric type used is polyester, which provides total protection from the sun and rain.
Umbrellas are handouts with a high perceived value, which makes them well treasured gifts for a long time. In fact custom umbrellas are retained for 14 months or more, making it the most retained handouts among promotional items.
Safety features
While designs and prints for children's umbrellas are important, you cannot overlook the safety features of umbrellas . Look for features like rounded tips, fiberglass frame and a sturdy handle.
How do you plan to use kids umbrellas as your promotional items? Share your thoughts with us on our facebook page to join an interesting conversation