Custom Umbrellas – Get Your Message On The Move
Everyone needs umbrellas to stay safe from bad weather, enhance the outdoor fashion sense and even to stay anonymous in a crowd. No matter how your prospects wish to make use of your custom umbrellas, these logo items will get a lot of attention and appreciation from not just the recipients but everyone around as well.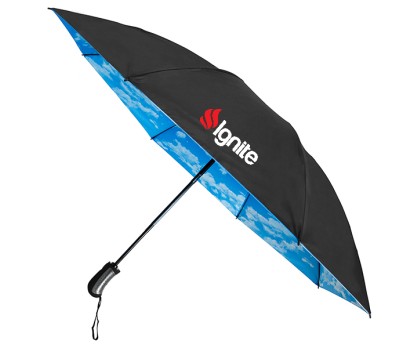 Consider this. When your recipients are caught in bad weather they will instinctively reach out to the custom umbrellas that they received from you. Offered in various models, colors and price rates, custom umbrellas imprinted with your brand and message will make a high utility gift item that your recipients will use surely.
During outdoor events, printed umbrellas will make a guaranteed ad campaign tool to highlight your logo even in bad weather.  Offered in various models like golf umbrellas, inverted umbrellas, auto open umbrellas and vented umbrellas among others, these logo items will make your promotional strategy successful.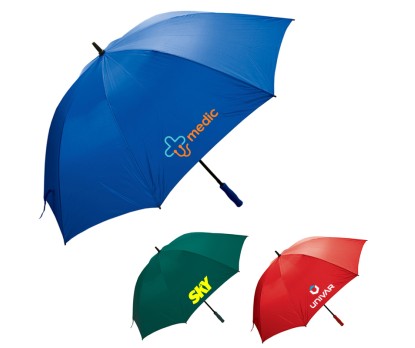 Designed for all seasons round the year, custom umbrellas ensure assured return on your investment. Umbrellas have a high perceived value, which further enhances its popularity as a proven gift for high value clients and premium business events. Popular across all age groups and demographics, custom umbrellas make amazingly effective brand advertising tools that increase brand visibility and recognition.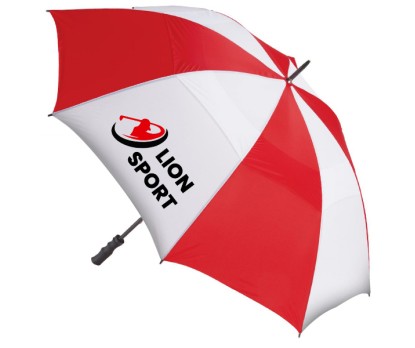 Make use of the massive imprint space on umbrellas to get your message across and get your audience inspired with your call to action message. Think of interesting taglines, message or artwork to make people take note of these imprinted umbrellas instantly. Even in crowded events, these massive handouts will never be missed. The best part is that your recipients even when they carry printed umbrellas will never find it as a promotion but instead will feel loyal to your brand for having kept them safe in bad weather.
Umbrellas will fit the bill of the outdoorsy mobile crowd. Choose handy models like auto open umbrellas or telescopic umbrellas to get your message across to their hands. Compact and designed to fold into a small size that fits their bag or wallets, these umbrellas enjoy an incredible fan base.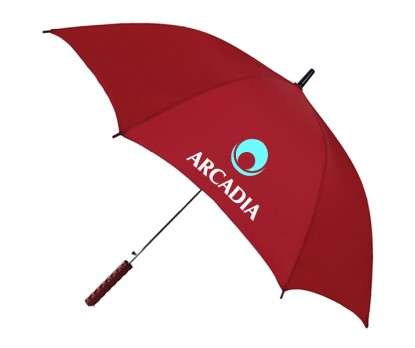 Versatile
Umbrellas will fit every event theme and will never look out of place.  Incredibly popular, these umbrellas will work well for any marketing campaign. No matter whether you are planning store promotions, employee appreciation events or fund- raising events, custom umbrellas will make a perfect choice to consider.
Need more tips? Browse our collection of logo umbrellas to choose a model that fit your promotional theme.