Custom Umbrellas –Simple Gifts That Can Leave Large Brand Impressions
Custom umbrellas are ubiquitous items that everyone needs in their lives. Be it as props, accessories or weather wear items, umbrellas make an inevitable, daily use item for everyone. Offered in a range of models and colors, custom umbrellas make a great way to get across your message to a large audience. Ideal for concerts, carnivals, tail gating parties and tradeshows, custom umbrellas enjoy a formidable fanbase.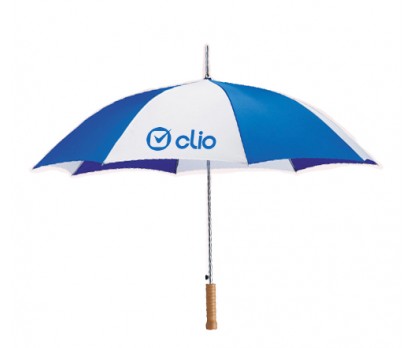 Simple yet elegant, custom umbrellas will make a highly useful gift that will make your audience feel special. These versatile gifts are ideal to promote all types of brand and businesses and connect with every demographics and gender groups.
If you thought only tech gifts prevail in the present robotic world you could be in for a surprise because classic gifts like umbrellas continue to be popular handouts during awareness campaigns, fund raising events and more. A great way to reach out to potential customers and grab the attention of even the casual onlookers around, umbrellas have evolved to be fashion accessories, decorative items and props among others.
You Can Never Have Enough Umbrellas
An average family will have a minimum of 4-5 umbrellas  for home, car, office etc, which will prove the popularity of custom umbrellas as promotional items. Your recipients will surely love to get these logo items even if you choose to hand these out for all your events. Promotional umbrellas are indeed a rage among consumers.
Giving away an umbrella with your company logo, website and contact information is like having a walking talking billboard! Nobody can overlook these massive umbrellas that are tastefully customized with your message. Every time someone sees these they will be interested to know more about the brand that gave these freebies.
Bulk orders carry the best deals, which will make it possible for you to employ custom umbrellas even in mass promotional events like tradeshows or business events. The best quality umbrellas will last long and make an investment with a good ROI. These items may be on the costlier side but offer great value for your money. Can there be a better way to stand-out in a corporate golf event than having your employees use these umbrellas with the company logo.
We have a complete line of custom umbrellas in all possible models. Innovative models like rebel umbrellas that close inside out thereby trapping the rain water inside to protect the car interiors is a great choice to consider. If you are looking for a pretty model that will make heads turn easily, look no further than Vented Graphite Crown Umbrellas with bright colored lower vent. Double Cover Umbrellas featuring a fully sublimated interior is another popular model.
Need more? Browse our collection of custom umbrellas and choose a model that matches your needs. Did you find this post useful? Be the first to share the post and spread the word!