Custom Umbrellas – The Reigning Giveaways In Outdoor Promotions
When you want your promotional item to be seen beyond the target audience, consider investing in custom umbrellas. These essentials accessories will travel easily with your recipients and  get your message into a farther audience than your home turf.
No matter whether you are based in the sunny Florida, frosty Alaska or somewhere in between, these logo items will make a perfect medium to talk about your business and  get your audience engaged with your message.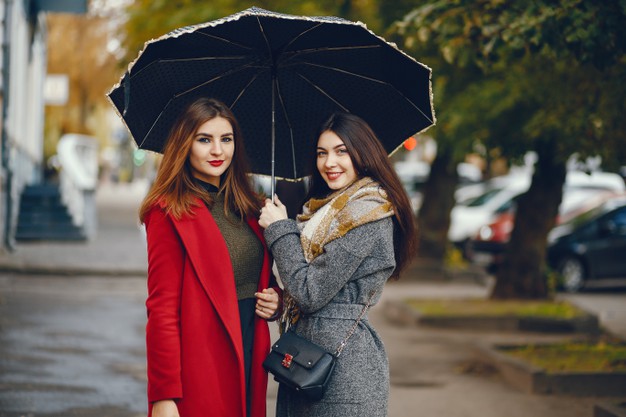 Custom umbrellas are effective marketing tools all-round the year. Though umbrellas may not be the least expensive promotional products that you come across , it is well worth the cost. Umbrellas are one of the most retained custom gifts and its long shelf life make consistent impressions for your brand and new leads in a wider geographical location.
Consumers simply love umbrellas!
If the facts and figures are any indication, Americans are besotted with the charm of imprinted umbrellas. 25% of U.S. consumers own promotional umbrellas. To put it in another way- one in four of the people you pass on the street have at least one umbrella printed with the logo of some business.  The best part is that consumers that get custom umbrellas as freebies hang onto it for a long time thanks to its utility and practical value.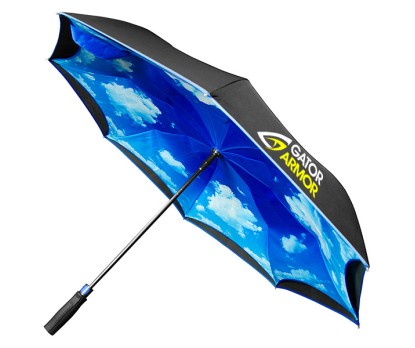 83% of consumers state that they would keep a promotional umbrella because it's useful
Imprinted umbrellas indeed have a high perceived value in the consumer's mind. Well received and appreciated, these functional handouts will evoke warm feelings in the minds of the users every time they stay safe from the weather elements while your goodwill hits an all- time high. Every time the users see your logo- which happens time and again their loyalty towards your brand will go up steadily.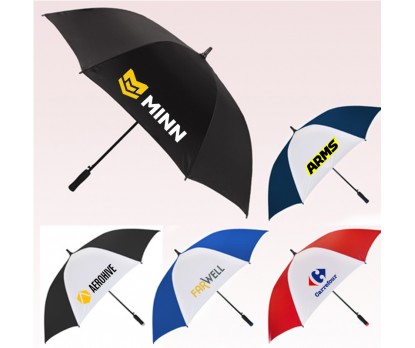 Now for a startling fact that will make your surprised! 51 percent of consumers say that would be more likely to do business with the advertiser who gave them the umbrella. So, if you thought you were late in making these crowd pleasing items your swag, you still can make up for the lost time by making custom umbrellas your marketing items during the forthcoming events.
 Need more tips on custom umbrellas? Browse our collection and choose models that will match your promotional theme. Should you need any assistance or tips, our product team is only a call away.