Custom Umbrellas –  Gifts That Offer More Value For Your Marketing Budget
Branded umbrellas are not something your clients and customers may get every other day. It is this novelty that makes custom umbrellas value added gifts that are well cherished and well retained.
Offered in a wide range of models including the classic crook handle umbrellas to premium quality antiwind umbrellas to full color golf umbrellas and innovative reverse umbrellas, you'll find nearly any style you want in the colors  of your choice to make your brand  stand out in the crowd.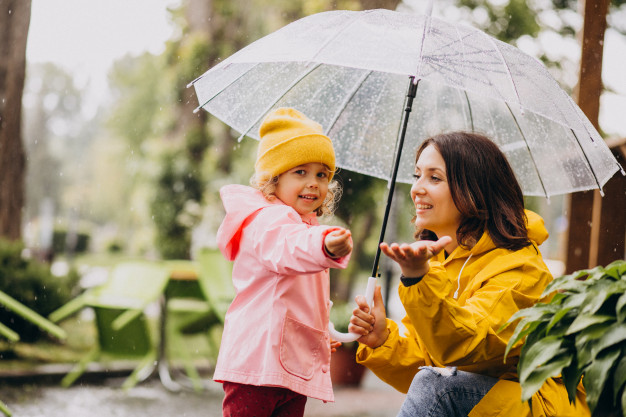 Umbrellas enjoy universal appeal
Promotional umbrellas enjoy a universal appeal that is popular across all age groups and demographics. Thus, these giveaways make sense in any business promotional setting, anywhere in the world. Plus the incredible versatility of umbrellas make it a great choice for all  types of businesses as well.
Always on trend and well appreciated, umbrellas won't become obsolete any time soon. Apart from being weather safety accessories, umbrellas have evolved to be compelling fashion statements for people these days. Offered in a wide range of colors and prints, custom umbrellas will enhance the outdoor appeal of the users and will add a casual charm to their dressing style.
Branded umbrellas bring business
Custom umbrellas are indeed proven promotional products that make leads and make business!
51% of consumers state they are more likely to do business with a business that gave them a branded umbrella.
The high perceived value of umbrellas will make it a great gift to invest in. Imagine the exposure your brand will get on the beach , on the golf greens and during commute. An interesting, branded umbrella will undeniably end up as the hottest talking topic in the social circles of your recipients, which in turn will take your message further ahead.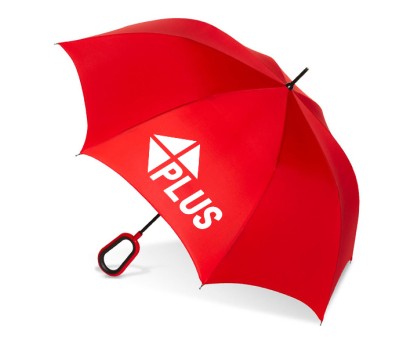 Here are some popular umbrella models that will make a great addition to your outdoor promotional swag.
Patio umbrellas
Portable, colorful and massive, patio umbrellas can be used in beach, backyards or restaurants as a protection against sun. The massive canopy will offer an impressive creative canvas for marketers to position their logo and message in the most strategic manner. The incredible color choices and tilt features are some of the other compelling factors that will nudge you towards these logo umbrellas.
Auto open Folding Umbrella
Handy and practical, Auto open Folding Umbrellas are available in a wide range of sizes that will suit the needs of the people on the move. Your logo and message imprinted on these trendy umbrellas will get easy eyes wherever your prospects go!
 Golf Umbrellas
Promotional golf umbrellas are available in an exciting range of models including antiwind models, full color umbrellas and so much more. Golf umbrellas have made a grand entry into the fashion high streets  from the greens, thereby enhancing the promotional scope of these stylish umbrellas that can hold 2-3 people under its massive canopy.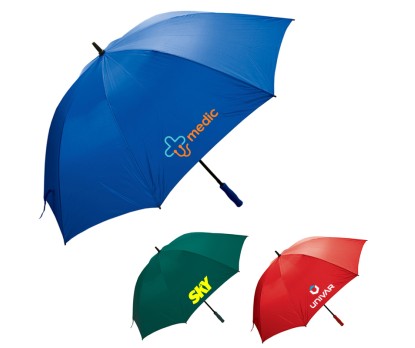 If you'd like to talk to us about the best promotional umbrellas for your upcoming event, please get in touch with us.