Hard To Match Benefits of Promotional Umbrellas
Custom umbrellas are not just promotional giveaways that will get your message out in style but make a functional handout that that will help people out during rain and shine. Let's be frank about it. Promotional umbrellas offer everything you'd want from a marketing product!
Still on fence? Here are some of the unbeatable advantages that only custom umbrellas can ensure.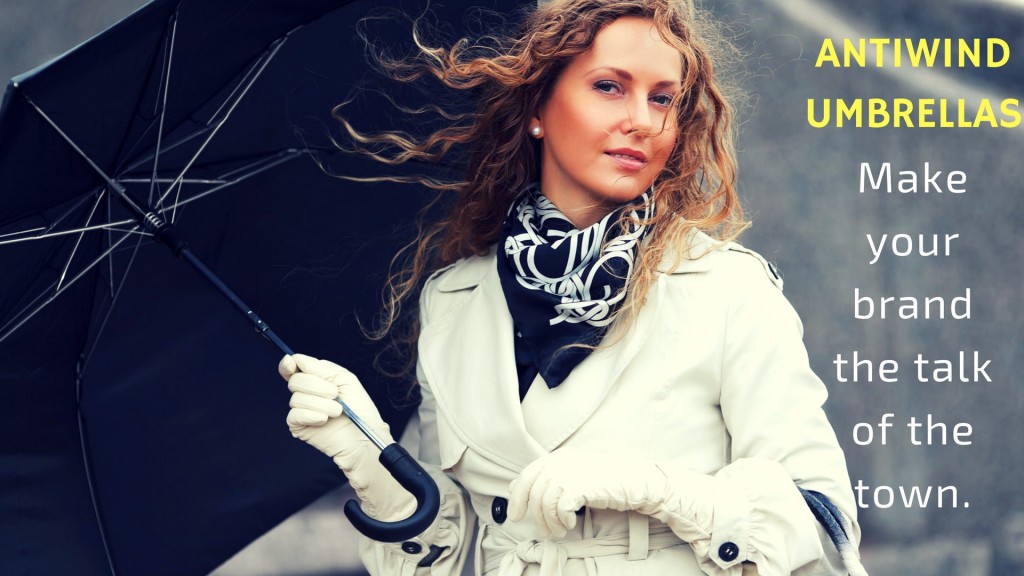 Massive imprint space
Custom umbrellas have a massive imprint area that will make a high visibility spot for you to position your brand and message. You have the choice to use alternate panels, single panel or even the whole canopy to place the design and message. Marketers can even choose to get their logo imprinted on the inner canopy or the handle for a subtle branding. The possibilities are endless.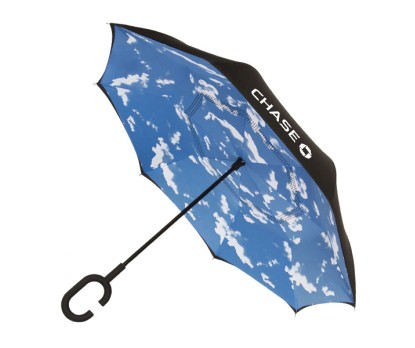 A great investment
Umbrellas make handouts with a high value because it is an accessory that people use every day, which in turn will turn into consistent impressions for your brand and a great investment.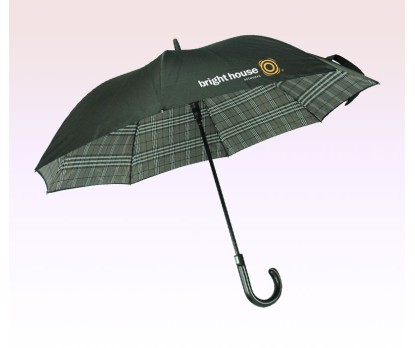 Durable
Designed to last long and perform effectively, custom umbrellas indeed enjoy a high retention of over 14 months. Choose from a wide range of interesting models like antiwind umbrellas, inverted umbrellas or hands free umbrellas that are designed for an optimum performance to make your giveaways special.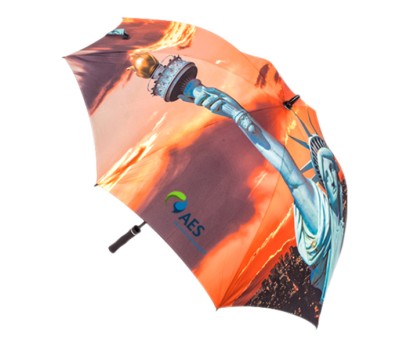 Huge exposure
Imprinted umbrellas are ideal for mass events like game days, trade shows and corporate events which will ensure your brand is seen by the audience around. Choose impressive models like patio umbrellas or beach umbrellas to add a pop of color to your trade show booth and make it stand out nicely. Anything imprinted on these massive brollies will never be missed even from a distance.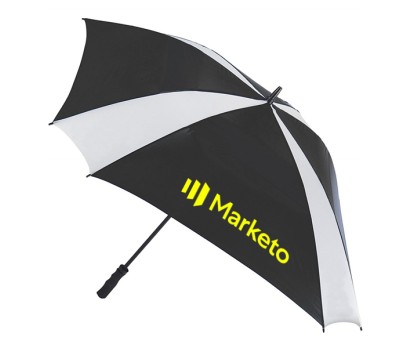 Limitless options
The best thing about imprinted umbrellas is the countless varieties of models to choose from. Here are some of the many models that you will find interesting.
Mini umbrellas
Ideal for people on the move, mini umbrellas have all the features that you want in an umbrella. A handy automatic opening mechanism coupled with attractive canopy colors and matching handle colors make it fit for everyone's concept.
Low in cost yet high in impressions, mini umbrellas offer the chance to get your company logo seen at  fabulous prices. Ideal for bags and purses and easy to carry around, these trendy umbrellas will make excellent billboards for your business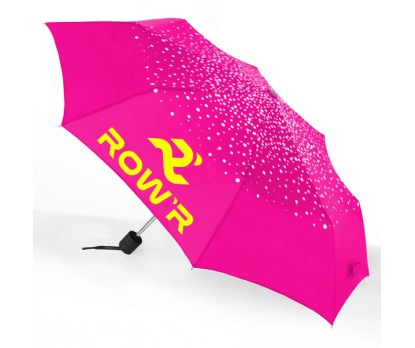 Anti wind umbrellas
If you thought umbrellas that can be counted on during stormy weather happen only in dreams, you could be in for a surprise with these sturdy antiwind umbrellas with fiberglass ribs and shafts that will bring back the umbrella to standard position when the wind blows the canopy inside out!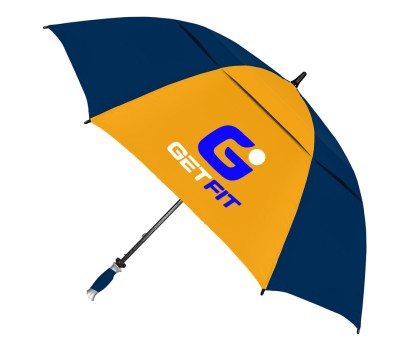 Need more? Make sure not to miss the top trends in umbrellas by exploring our complete line of custom umbrellas in our collection.