Why Should you Invest in Promotional Umbrellas?
Custom umbrellas need not be the first choice that pops in the minds of marketers while thinking of promotional items. Plus, custom umbrellas need not be the most cost effective giveaway around. However, what you get in return is a premium quality, practical gift that your audience will simply admire.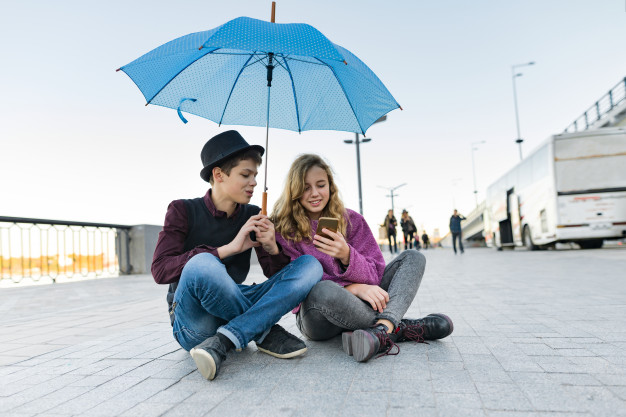 On a closer look, you can easily see what you are missing out when you overlook the marketing potential of custom umbrellas.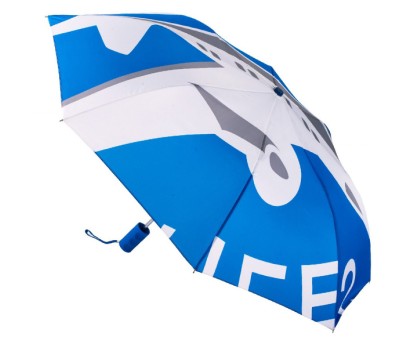 Assured ROI
Your recipients will feel valued when they get handouts with a high perceived value like custom umbrellas. They will not just thank your brand for having chosen this high utility gift but will even be motivated to do business with you in future. Reports show that an overwhelming 51 percent of consumers would do business with a company that gave logo umbrellas!
Higher retention
Umbrella enjoy an incredible retention among your audience. People keep umbrellas much longer than most other promotional items. The amazing staying power of umbrellas turn it into a marketing juggernaut that is hard to beat. Consumers hang onto promotional umbrellas for an average of 14 months, which is nearly twice the average retention for all promotional products. Thus your branding will be at work nearly twice as long, creating more impressions and positive leads for your brand.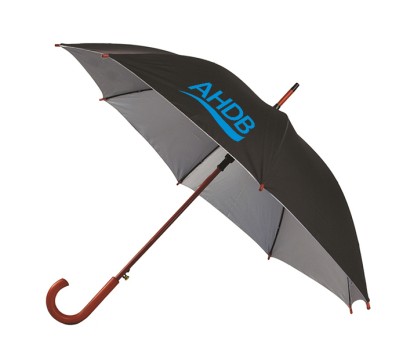 An Umbrella Generates More Than 1,300 Impressions During its Lifespan.
If you want more people to see your branding and get motivated to do business with you, you need handouts like custom umbrellas that boast of extra visibility. Getting seen is what promotional marketing is all about! Logo umbrellas make  an  average of  1,331 impressions during its shelf life.
The best part is that custom umbrellas can be at work any place and at  any time of year. Every time the recipients open the logo umbrellas, your artwork appears in their sight. It is not all, your message is also seen by plenty of other active people who are out and about. Thus your message will get into a wider audience and gain a few extra potential prospects.
Custom umbrellas not just keep your recipients dry but brand loyal as well. These  high utility promo items are something that your recipients are most likely to respond to and engaged with to ensure long lasting promotional impact.
Our product team will help you select the most appropriate promotional umbrellas that will both impress your audience and meet  your needs. Browse our collection of umbrellas in a wide range of models, sizes and price rates to get started.