Facts That Make Logo Umbrellas Effective Promotional Products
Have you ever wondered why both businesses and customers like  popular giveaways like custom umbrellas?  The answer is that logo umbrellas are a win-win offer where both of them benefit. While the recipients get freebies that they can use, businesses will have an incredible brand reminder in these custom gifts that will ensure return on their  investment.
Here are a few more facts that make logo umbrellas popular custom gifts
Consumers Prefer popular Giveaways to Other promotional strategies
Reports show that a wide spectrum of consumers under age 55 prefer custom gifts over all other marketing methods like TV , press or billboards
Promotional products are not intrusive
As your promotional message and logo appear on high utility giveaways, it wont be disruptive for the audience unlike other promotional methods like billboards or online ads.  Custom umbrellas will promote your brand in a subtle way without being overwhelming to the users. In fact, these trendy giveaways will even make your recipients your brand advocates every time they carry these umbrellas to any outdoor event.
Promotional umbrellas Allow bespoke Marketing
When you have versatile giveaways like umbrellas you can match it with the event theme or occasion. For instance , you can choose golf umbrellas to promote golf events whereas beach umbrellas at a pool party: Big win. With custom umbrellas you can reflect to your event theme easily. It makes it easier for your audience to relate with your logo.
Umbrellas Highlight  Eco-Friendly Advertising
Ecofriendly giveaways will play a crucial role in highlighting the social commitment of your audience.  45% of consumers will favor your company if your promotional product if it is reusable and ecofriendly. So, if you wish to bolster your branding without compromising on your social commitment, look no further than custom umbrellas.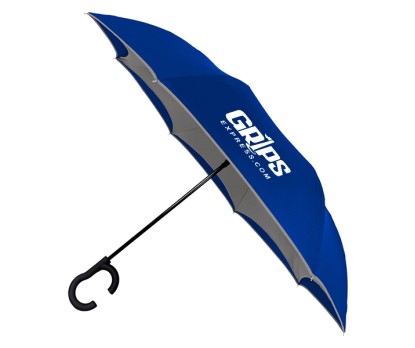 Umbrellas Have Staying Power
Most conventional advertising like TV ads or billboards  will have only a fleeting impact on the audience as the message on it will disappear from their sight in a few seconds whereas custom umbrellas, your logo gets noticed for weeks and even years. Umbrellas have the highest retention of over 14 months. So, your brand on these everyday items will stay in front of eth audience consistently.
Umbrellas make high ROI
The incredibly high shelf life of custom umbrellas and its  utility will ensure a very high return on investment for your audience. At one time investment, custom umbrellas make consistent impressions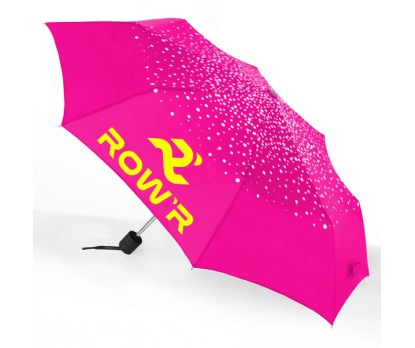 Function meets fashion
A report by Advertising Specialty Institute (ASI)  shows that 69% of recipients retain umbrellas for its utility and quality. Umbrellas are something everyone needs in their everyday life. So, even if you have a diverse audience groups comprising of people of different age groups, custom umbrellas will make a safe choice to engage the audience and draw them closer to your brand.
Promotional umbrellas are personal
While the scope of other marketing channels is limited to making leads, giveaways like custom umbrellas ensure a personal connection with the recipients and ensure that your recipient is close enough to your business. Thus logo umbrellas show that your customers matter to you- far beyond the event.
How do you plan to use custom umbrellas as your marketing tools? Share your ideas