How Custom Umbrellas Talk For Your Brand
Umbrellas may not necessarily ring a bell in the ears of the audience as a potent marketing tool. However  if you think beyond the initial investment you will see clear cut advantages that only handouts like custom umbrellas can promise.
Enhance brand recall 
Reports show that people are more likely to remember brands who give free gifts with purchase. So, your message and brand on these everyday items will  definitely remain in front of the audience long term.
Versatile
Umbrellas are versatile. Available in various sizes and even shapes, umbrellas offer something special for everyone and every occasion. For instance, mini umbrellas for  casual outing and golf umbrellas for  golf days, umbrellas can easily be matched with any occasion.
Effective Communication 
Umbrellas make a glaring billboard for your message . Apart from an essential weather wear item, it makes a fashionable accessory that will enhance the summer style of your recipients. It is a necessity. How many people leave their homes without an umbrella? Therefore, it is the best place to put your brand on. It is a simple yet effective way of exposing your brand.
Value for Money
Logo umbrellas  have the highest retention of over 14 months, which makes it the most retained handout among promotional giveaways.  Thus umbrellas ensure immense value-for-money because of the valuable impressions they make during its shelf life.
Extended Visibility
Interestingly, umbrellas remain outdoors and hence your brand on it will get a better visibility and exposure than on most other custom giveaways. In addition, umbrellas are  kept for months, which in turn will enhance the visibility of your brand .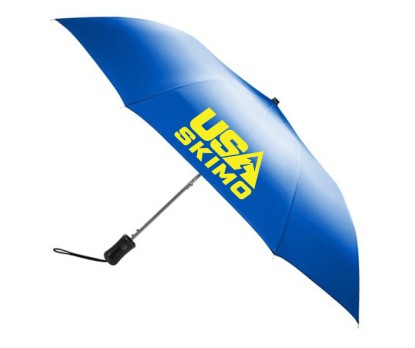 Functional
Umbrellas have  a high utility, which makes it a great handout for all types of promotions and events. Whether  your recipients use it as fashion items , props or accessories to stay safe against elements, your message printed on the massive canopy will get an incredible visibility. Studies show that consumer prefer highly useful giveaways  compared to fancy gifts. So, that makes yet another solid reason for you to invest in handouts like custom umbrellas.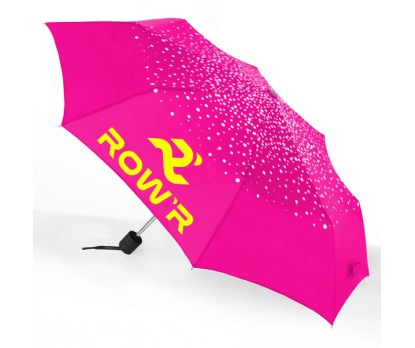 Popular
Umbrellas have undergone an incredible fashion makeover in recent times. Gone are the days when umbrellas were plain and boring. These days, you will find umbrellas in a wide range of models and price rates and even unusual models like music umbrellas or flashlight umbrellas. Inverted umbrellas that keep rain water within its folds without spilling it over will make a value added gift for every genre of audience.Popular across all age groups and demographics, custom umbrellas will indeed take your brand exposure into a new high.
Explore our complete line of logo umbrellas to get started.