Logo Umbrellas- An Integral Item In Every Marketing Plan
Wonder what makes promotional umbrellas an integral part of brand marketing strategies? Their huge demand and popularity among people make them a good promotional product to raise brand awareness. Learn about more such in-depth features by reaching out to our product team .
Value added giveaways
Custom umbrellas may not be cheaper but considering the premium quality that and the high retention that umbrellas enjoy, these ensure an impressive ROI. Long lasting and functional , umbrellas will make consistent impressions all round the year. The best part is that when most outdoor promotions come to a halt during bad weather, custom umbrellas will never fail in making your brand the talk of the town!
In addition, by ordering promotional umbrellas in bulk you get the maximum discounts and deals as well.
Umbrellas are attention grabbing
Handouts like custom umbrellas draw easy attention of potential customers while enhancing brand exposure and ensuring long-term growth. If you are looking for fashionable and functional gifts look no further than umbrellas. Nobody will miss your message on the massive canopy!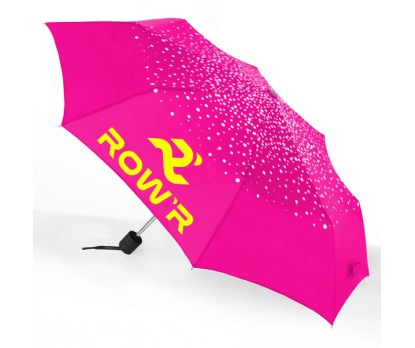 Umbrellas are useful
The first thing you want in a promotional item is to have high utility, to ensure that your brand gets the visibility you are looking for. Everyone needs umbrellas to stay safe from elements. Thus umbrellas remain universally popular all year round. It is not the kind of custom gift that your recipients simply forgot about, after a while. It is something that your target audience will surely use. Every time they carry these logo umbrellas, your brand gets more exposure with no additional effort or cost.
Umbrellas are long-lasting
Promotional umbrella are long-lasting products with an average retention of over 14 months or even more, during which your brand will get consistent  exposure and a high return on your initial investment. Thus umbrellas make a cost effective promotional option that will even off the investment with the incredible number of  impressions over a long period of time.
Umbrellas never go out of fashion
Since umbrellas never go out of fashion, you can order in bulk for all the upcoming events. Best of all these are not affected by elements and are easy to store. Umbrellas do not have an expiry period, which means you can store them for as long as you like it.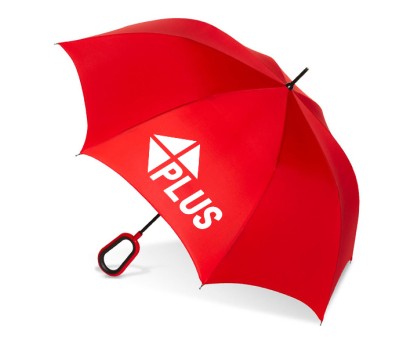 Easy to customize
Your logo and artwork on umbrellas will enjoy a high visibility over the canopy thanks to its massive area that will ensure your brand a decent exposure. In addition, people will notice your logo even from a distance. No matter whether you customize one panel or get the entire umbrella printed with the design, custom umbrellas will never fail to get the attention of the audience .  In addition, you can even place your message on the handle or the umbrella case for strategic branding.
Umbrellas are highly noticeable
Umbrellas make a great handout in mass events like corporate events and sports events thanks to its massive size . Every time your recipients carry these custom umbrellas they will serve as your brand, which means your brand is likely to be seen by many other people than the target audience.
How do you plan to use custom umbrellas in your promotions? Share your ideas with us on our facebook page