Top 5 Benefits Of Custom Umbrellas As Marketing Giveaways
 If you are looking for a budget friendly promotional gift that not only give a great impression but advertise your brand effectively, custom umbrellas will make a great choice. It can be  easily customized to match  your specific needs to make it stand out in trade shows or on crowded streets.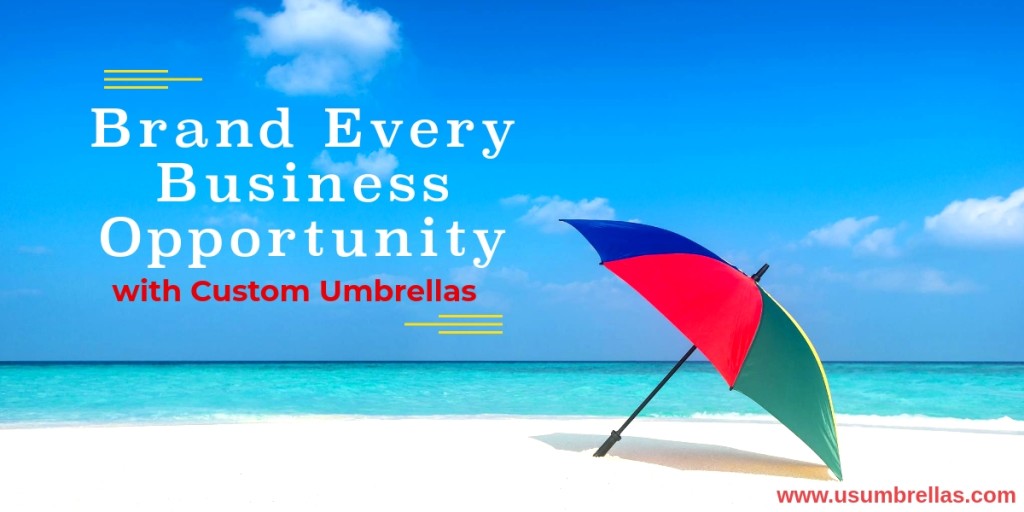 Unlike traditional  banners and billboards that are static,  umbrellas are on the move, which means your message is more likely to be seen by a  much wider audience.  Offered in various price rates, custom umbrellas make a handout with high perceived value. If you need an elegant gift that is a bit more refined than ordinary gifts, umbrellas will make perfect options.
What makes umbrellas superb marketing tools
Large imprint area
Umbrellas have a large imprint space to customize it with your message or artwork creatively. Plus it offers ample design options, such as imprints across the entire canopy or print  or  an  individual design on each panel.
Visibility
Umbrellas literally will hoist your message above the crowd. Hard to overlook, these brilliant and massive umbrellas hold  the potential to be seen by hundreds of different people on a daily basis. Umbrellas are used not just during rain and sun but in pleasant weather as well because of better awareness of UV risks.
Color choices
Umbrellas are available in rainbow colors. So, you can choose a color that matches with your theme or brand color to match the intended look or occasion. When you match the custom umbrella with your corporate colors, it becomes easy for potential customers to identify the brand.
High retention
Umbrellas have a relatively long retention of 14 months or more during which your brand will make countless precious impressions.  A well customized umbrella even makes an interesting talking topic in social circles, golf greens or in market places. Your recipients will also be tempted to use these colorful umbrellas as photo props for their instagram pages to give your brand an online promotion as well!
Versatility
Everyone needs umbrellas to stay safe from weather elements or as fashion accessories. The incredible versatility enjoyed by umbrellas makes it a safe promo gift for every genre of businesses right from pet care shops to fashion boutiques or restaurants! Ideal to promote any event or brand, umbrellas will never be a misfit in your publicity campaigns- no matter how you go about it!
Have a better idea on custom umbrella? Share with us on our instagram  to get featured.