Top Reasons to Invest in Printed Umbrellas
High utility handouts like umbrellas are a crowd favorite thanks to its incredible popularity and high shelf life.

Promotional products have always been part of effective marketing strategies for businesses. Designed to represent your brand and advertise your business long term, practical giveaways like custom umbrellas can easily drive up business sales and enhance your brand popularity.
Available in a wide range of interesting models and colors, custom umbrellas can be easily employed to drive sales, create awareness, raise funds or enhance team spirit! No matter what your core business promotional goal is, custom umbrellas will make it happen.
Here are some unbeatable advantages of custom umbrellas that put it in top league.
Easy to customize
When displaying information on logo umbrellas, you have a lot of options. Whether you want to be simple, bold or fun, the incredible branding space will ensure ample creative space for you to experiment and explore the branding possibilities without being overwhelming! Apart from your logo and contact details, think of an interesting artwork or a captivating tagline to make it more engaging for the audience.
Versatility
Printed umbrellas are versatile and can be handed out during any time of the year or any occasion without feeling out of place. So, whether you wish to employ printed umbrellas as trade show swag, holiday gifts or milestone giveaways, printed umbrellas will never let you down!
Repeat brand exposure
Printed umbrellas are definitely a good idea for your brand's marketing as it can be used by anyone to bring your brand repeated exposure. Available in a wide range of models for every genre of audience including golfers, busy moms, travelling urban crowd or kids, umbrellas will help advertise your brand for the long-term –while ensuring more value for your investment.
Umbrellas are an excellent choice as gifts or giveaways in sponsorship, fundraisers, charity events to get your brand the much needed exposure and opportunities for advertisement.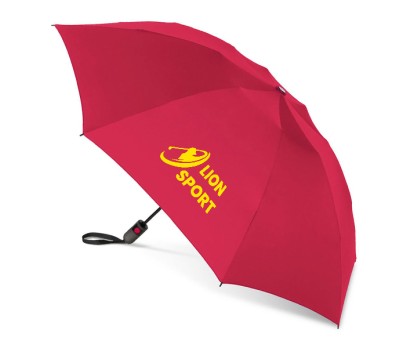 Ideal for target promotions
Umbrellas are not necessarily low cost items. So, you can optimize your dollars by choosing the right audience group and the event where printed umbrellas will fit nicely. For instance, logo umbrellas will make a great gift choice for targeting a niche market if you have high-end products or a very refined audience. However, if you are planning to fan out to the general audience or the passing trade show crowd, it is better to use other budget friendly logo items for establishing your objective.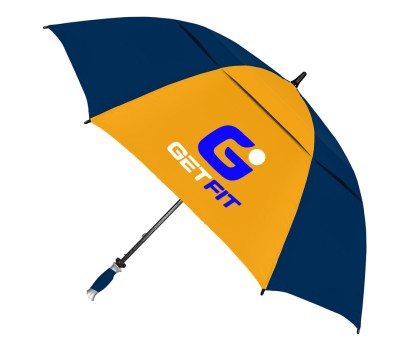 Practical giveaways are always popular
Umbrellas are incredibly functional and fashionable, which makes it a proven winner among custom giveaways. High value gifts like umbrellas imprinted with your brand and message will initiate a more personal experience with your customers and leave a lasting impression in their minds.
How do you plan to use printed umbrellas as your marketing tool?