Umbrellas Boost Outdoor Brand Display
Custom umbrellas will surely take your outdoor publicity to a new high. 
Incredibly useful and visible, umbrellas have always been popular marketing tools for marketers. Afterall, everyone needs umbrellas to stay safe from bad weather and enhance their outdoor style.
Easy to use and store
Handy models like auto open umbrellas ensure easy and simple storage when not in use. They open and close quickly, so the users can operate it easily when the weather turns hostile or while boarding a public transport. Compact models like telescopic umbrellas are the ultimate space savers you can ever ask for.
Portability
Custom umbrellas travel easily with your clients everywhere, making consistent impressions on the go. Just think of the exposure your brand  on these umbrellas will get  on the beach, golf greens or picnic grounds. Umbrellas often make a great talking topic as well.
Gifts with a high perceived value
Logo  umbrellas are one of the most effective forms of advertising thanks to its high utility and retention. Marketers investing in umbrellas get assured ROI. In addition, if you are looking for a premium gift for your high value clients or for special business events, you cannot afford to settle for ordinary handouts.  Umbrellas ensure incredible durability , which in turn will make them an investment that will last for years to come.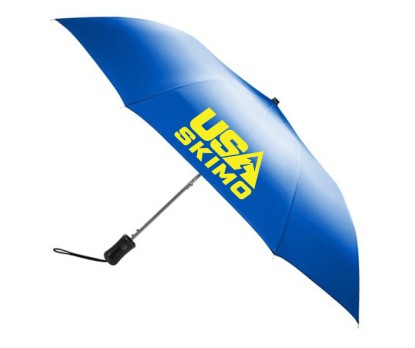 Make More Leads
Branded umbrellas are a practical tool for businesses to advertise their products and services. Businesses like cafes, restaurants, bars and other organizations can consider umbrellas as their marketing tools. people who may need their services in the near future will surely take note of their message and artwork on it. Consequently, these  umbrellas will provide your target audiences  an easy way to remember your company.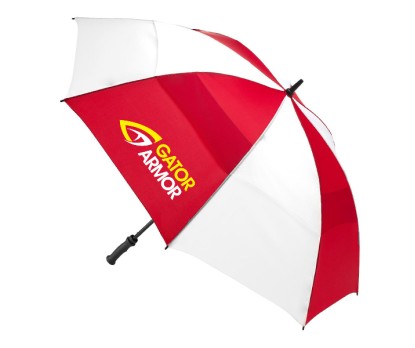 Great visibility
Make heads turn and eyes pop literally with these full colorful umbrellas that will make excellent outdoor publicity solutions. So, if you want to get your brand noticed in a crowded marketplace, customizing umbrellas is indeed a practical way to do just that. Advertising with logo umbrellas is an investment that pays for itself. Not only does it increase brand awareness, but will keep your customers cool and stylish outdoors in the hot summer months.
Branded parasols are indeed the perfect way to get your brand noticed in any situation. Choose from a wide range of eye-catching colors and styles on offer.
Finding it overwhelming to choose an umbrella that will match your needs? Reach out to our team for the best ideas.