Wow Your Prospects With Custom Umbrellas
No matter whether you are looking for an in-store merchandising or a promotional giveaway, custom umbrellas will fit your bills nicely.
Apart from presenting your products in a pleasing manner, logo umbrellas grab  easy attention of everyone around as well leaving a huge impact among the audience.
Here' are a few more traits that help custom umbrellas to set your brand apart in the competition.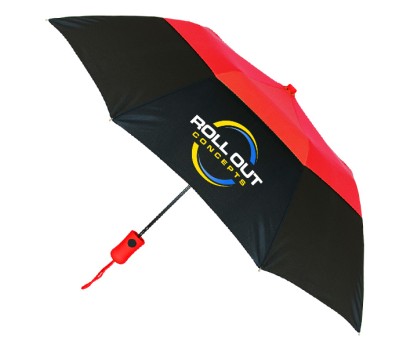 Incredible color choices
The huge palette of colors and patterns is what makes custom umbrellas a popular marketing choice Choose colors that complement your event theme, seasonal hues or even corporate colors for the best outcome.
How umbrellas enhance your branding
Presentation
Umbrellas have an impressive canopy that  offers a creative branding scope for marketers. Apart from basic details like logo and message you can think of adding interesting artwork or taglines and fun quotes to get easy eyeballs and get the audience engaged with your message. Because the massive display is eye-catching, it will pull in more clients and persuade the customers gently to check out your brand.
Use of Mascot
Company mascots play a big role in enhancing brand identity and add a  touch of class to the promotions.  It will also make it easy for the audience to relate with your brand,. In addition, it will complement the feel and beauty of the rest of the design to make it really pleasing for the eyes. Overall, it will enhance the perception of your audience about the brand.
Customizable
The amazing customization potential is the selling card of custom umbrellas. Thus , it makes it the best marketing tool to use for all types of outdoor  promotions. Add images, taglines and other information that will further accentuate your brand identity. It really depends on how creative you may get.
High perceived value
Umbrellas are not cheap giveaways by any means.  So, it will be  a better  gift choice for high value clients or special events like milestone celebrations . Umbrellas have a high perceived value and will  make a great choice for targeted promotions. Ordering in bulk will get you the best deals.  You can employ custom umbrellas to match your promotional strategies and marketing budget.
Product Relevance
It is not that, you have a promotional item and you're off to marketing success. An ideal promotional product should also reflect your brand image to be something effective. However, umbrellas being versatile and highly functional will fit any of your promotional plan with ease. No matter whether you are planning an awareness campaign, a fund raising event or  retail promotions, you can use logo umbrellas with ease in all these promotional contexts.
Get started by browsing our complete line of custom umbrellas to choose a model that you think will fit your plan.