Umbrellas -Magnify Your Brand Identity
In a highly competitive market, you need unique promotional items to enhance your brand position. This is where custom umbrellas come to the picture as outdoor advertising displays that are ideal for trade show marketing and street promotions.
Available in a wide range of models and colors, custom umbrellas make a great way to let customers know of their services.
How umbrellas work to  reinforce your Brand Positioning?
Attract Crowds
Mass events like trade shows and business events are a great place to promote your company and draw in the crowds without being overwhelming.
Celebrate Colors
Umbrellas are available in various colors that will easily grab customer attention and stir curiosity among them . Make use of the generous imprint space of umbrellas to place your logo, artwork and message to make it stand out in style. while reflecting your brand identity as well.
Keep It Fun
 Umbrellas offer a lot of creative customization options to add a fun twist that will attract a lot of young people. Let's be frank about it. logo umbrellas will certainly be one of the best outdoor displays you might have seen so far.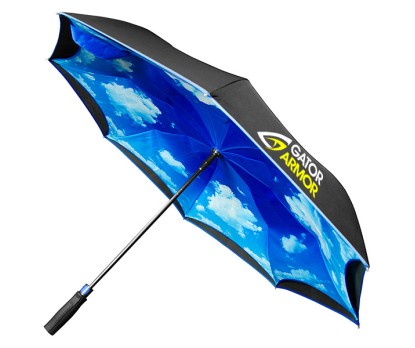 Fully customizable
Umbrellas are highly customizable. Whether you choose to add logo, artwork or  taglines, printed umbrellas will really stand out to your customers!  The generous imprint space will offer a creative canvas for marketers to highlight their brand identity in a fun way while offering a relaxing space for your customers on the beach, at the patio  or during trade shows. As a result, many will immediately recognize your brand!
Choices galore
Umbrellas have come a long way since being plain and boring. These days, umbrellas are not just functional but fashionable as well. Check out these interesting models like inverted umbrellas, flashlight umbrellas or bubble umbrellas , which offer something more than ordinary umbrellas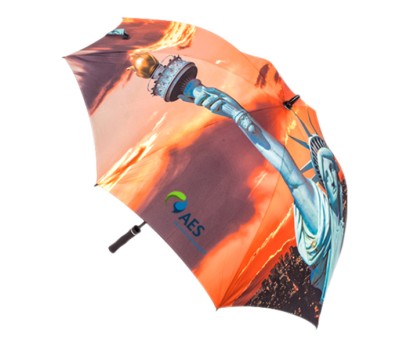 Popular
Umbrellas are universally popular across the world among people of all age groups and demographics. Your message imprinted on these outdoor staples will enjoy a great portability and grand display wherever they go. Hence your logo will even become a popular talking topic among the audience.
If you are interested in enhancing your brand positioning and exposure, look no further than custom umbrellas! Explore our complete line of umbrellas to choose a model that will suit your needs. Should you need more tips and ideas, watch this space for daily blog posts.