A Buyer's Guide for Wind Resistant Golf Umbrellas
Nothing can stop a game of golf- not even bad weather when you have golf umbrellas on hand. Let your audience be well prepared for weather changes and always have a windproof golf umbrella. Marketers can effectively make use of the  popularity of golf umbrellas in getting their message right into the hands of the audience and engaging everyone around with custom golf umbrellas.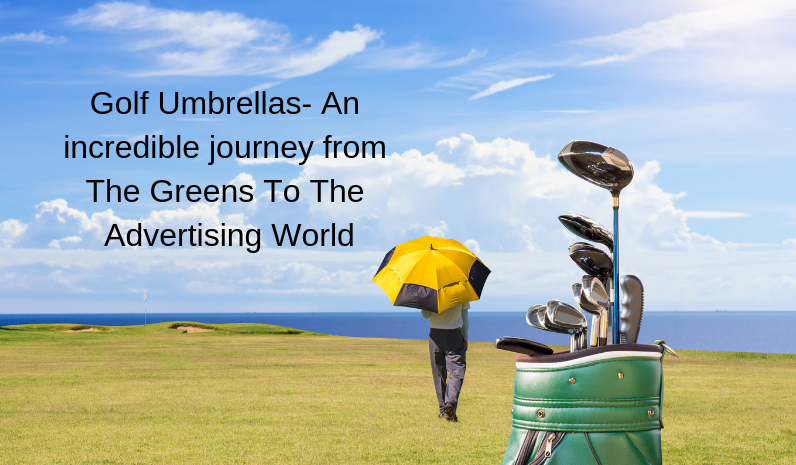 The larger canopy size, lightning resistant and wind proof features of these umbrellas make it a perfect choice for anyone who loves a game of golf. Large enough to cover not just the player but the golf bag as well and strong enough not to get flown away, custom golf umbrellas make popular handouts to engage your golf loving audience.
Spare a thought at some of these essential features while buying golf umbrellas.
Wind resistance
You need a strong and wind resistant umbrella for the wind swept greens. Most  golf umbrellas are windproof, which prevents it from getting turned upside down in heavy winds. The vented design on the canopy allows air to pass through freely thus easing the pressure and preventing the umbrella from flying out of your hand. Though no umbrellas can resist wind fully, the damage caused to the umbrella by the lashing wind will be minimal while choosing premium quality, wind resistant umbrellas.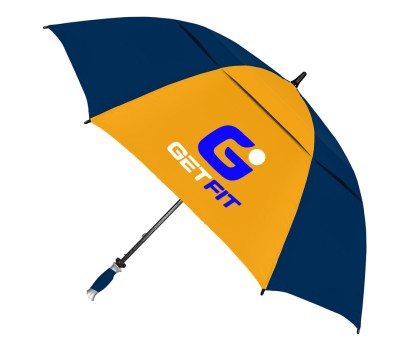 Lightning resistant
Convenient and durable, most golf umbrellas have fiberglass ribs and frames that are sturdy and lightning resistant unlike metal frames. It will enhance the safety of the users in the tree lined  wide open spaces of the golf links.
 Size
Choose golf umbrellas with a canopy size of about 60 inches to protect the golfer and the equipment.  Plus, golf umbrellas are available in a wide range of colors and patterns that will please even the discerning clients.
Handle
The importance of a comfortable handle while choosing golf umbrellas is quite obvious. Ideally, the handles should be long enough for a firm grip and should fit nicely into the palm of the golfer.
62 inch Full-size Most Popular Golf Umbrella is a perfect choice to consider. Lightning and wind resistant, these custom umbrellas have a sturdy fiber glass design and comes with a matching fabric case with  shoulder strap that makes it easy for the golfers to carry it along. the best part is that the hardwood handles of umbrella is ideal for laser engraving.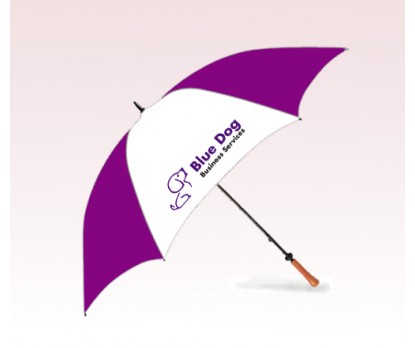 Now that you know how to choose the best windproof umbrella for a golf day, get started by exploring our exclusive section of golf umbrellas to make a well informed decision.