Logo imprinted personal umbrellas- Leave your personal touch on your branding

Work, play or anything in between, these personal umbrellas will never fail to steal the show! As the name suggests, these umbrellas are exclusively used for personal uses. Sleek and short, these umbrellas fit into any purse or briefcase easily, which means that your recipients will be too happy to own these. These logo imprinted umbrellas will not only make the rainy days comfortable but also keep your mane and brand cooler during summers!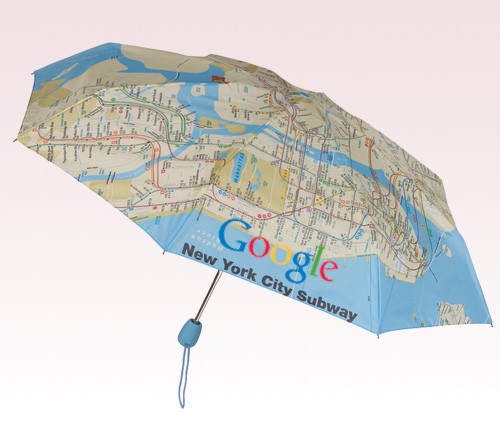 Umbrellas have come a long way ever since it originated in Mainland China many years back. Apart from being a functional accessory, umbrellas are used as effective promotional gifts to promote brands and businesses these days. Personal umbrellas have also been immortalized in movies and stories since yore. From Mary Poppins to the Batman series character Penguin that used an umbrella to confront his opponents, there are a lot of instances where umbrellas have become inevitable attractions.
People will love to use these colorful and stylish personal umbrellas to match their dress color or the seasons as there is something for everyone in this segment. Personalized umbrellas are found to have a higher retention value among the customers for its style and substance. Logo imprinted personal umbrellas make handy items or a quick run to the car or as an emergency umbrella in your bag as these ensure optimum coverage as you walk through the crowded streets on a rain soaked day without adding to the bulk of your bags!
If you are looking for some curious models of personal umbrellas that will surely turn a few heads even on crowded streets, here are some popular options
43 inch Promotional New York Subway Map Umbrellas: Get these New York subway map imprinted umbrellas as gifts and make sure that your store is well seen amidst the maze of roads and byroads. This auto open umbrella makes a perfect option for advertisers based in New York for promoting their business in niche market.
43 inch Arc Mini Customized Umbrellas w/ 4 Colors: In this modern world that is reigned by slim people and sleek gadgets, you may need something really stylish to grab the attention of your choosy customers. This auto open and close personal umbrella offered in 4 delightful colors will surely make your logo well noticed. It offers high visibility to business messages and offers a comparatively large advertising space.
Custom 44 inch Vented Umbrellas Auto Open w/ 6 Colors: These umbrellas stand out for their bright colored check pattern, which makes it one of the most prominent promotional gift items among advertisers. This auto open umbrella, created out of polyester fabric offers large advertising space to advertisers who have been pining for more at low investment.
If color choices and attractive designs are what you are looking for, then not many other models can match the charm of personal umbrellas. The stunning good looks and brilliant color choices will make these good options as accessories and style statements as well.