Stand Out in Style With Printed Umbrellas
In a highly competitive business world, it can be quite overwhelming for marketers to get their brands  in front their customers.
Thus, being resourceful and creative can be crucial in managing a business. That is where branded umbrellas can help you stand out in your upcoming event. Available in a wide range of interesting models in various price rates, custom umbrellas, will indeed make a high value marketing tool.
Umbrellas can be printed with your logo or special offers to get people notice your promotion. Moreover, when designed well, logo umbrellas will surely draw in more customers to your stores. An umbrella is an everyday essential that nobody will want to get rid of. It makes lives easier during bad weather and hence make a great kick starter of the day. It is this high utility that makes umbrellas an excellent marketing gift.
If you're searching for marketing handouts that will build better branding, why not check out these umbrellas with logo? Let's unveil the marketing benefits of umbrellas and how it can build your brand better?
It Gives You an Edge Over Competitors.
In addition, umbrellas stand out proudly and are distinguishable from other handouts in the market. Impressive and designed to  look good , umbrellas are also built-to-last. Choose from a wide range of canopy materials and design specifications that exhibit uniqueness. Further more, as umbrella will be used on a regular basis, it will help you to introduce your brand to more potential customers.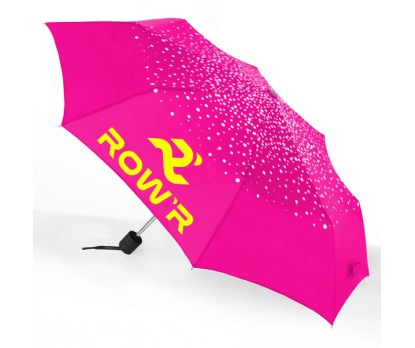 Ecofriendly
Being sturdy, an umbrella is definitely reusable and environmentally-friendly. Hence, it will highlight your green credentials with ease. At one -time purchase, you can provide giveaways that will serve your customers for a lifetime.
It Will Give Consumers a Reason to Care About Your Brand
Umbrellas create a distinct impression that make your customers feel great about your brand.  These massive handouts will get a grand display during crowded outdoor events like golf events and business events .
Available in a wide range of sizes and colors, you can easily choose a model that will complement the unique tastes of the users. For instance, you can choose lightweight mini umbrellas for the urban crowd, while golf umbrellas  will make a better choice for the outdoorsy crowd. You can enhance the outdoor experience of the users and gain their appreciation with these premium handouts.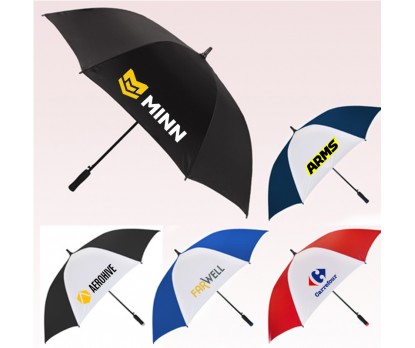 Raise brand awareness
Umbrellas can easily exhibit why your brand exists in the market. Make use of the impressive canopy space to get across your message and raise brand awareness. These free gifts will effectively tell consumers why should they choose your brand over competitors.
How do you plan to use umbrellas as your outdoor swag?