Unmatched Benefits of Printed Umbrellas as Marketing Tools
In today's highly competitive world, business promotions have become more creative and engaging than ever. Custom umbrellas printed with your own design are great promotional tools, to get your brand right into the hands of your audience. These high utility giveaways will protect your recipients from elements; while ensuring a grand display for your brand.
Here are some advantages of using custom umbrellas as promotional swag.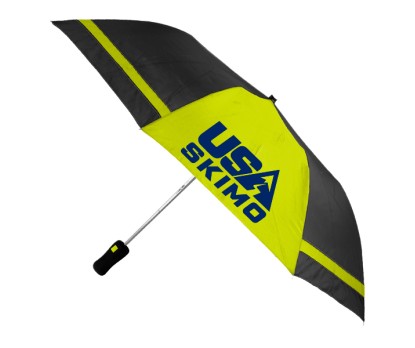 Get bigger Brand Visibility
Custom umbrellas will never stop working for your brand even in bad weather. Moreover they will ensure a long lasting promotional impact during events. The generous imprint space on the canopy will highlight your brand and grab easy eyeballs of people who see that. Umbrellas are highly practical and something everyone needs at some point in their lives. Every time they carry your branded umbrellas, these will double up as portable billboards for your brand.
In addition, custom umbrellas are highly visible even from a distance. Just imagine the exposure your brand will get every time your recipients open these umbrellas during outdoor events like game days, concerts and more.
Limitless choices
Umbrellas are available in a wide range of models in just about every price rate. So, you can choose umbrellas that complement your corporate color, to make it relate to your brand identity. From travel size auto open umbrellas to massive golf umbrellas and everything in between, there is a wide range of options to consider.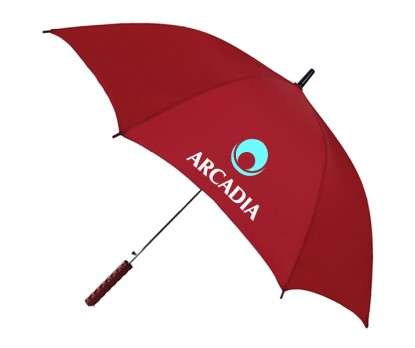 Higher value for your money
Custom umbrellas offer more value for your money considering its long retention and usability. Though the upfront investment of logo umbrellas is a bit higher; the high retention of over 14 months will even it off. So, if you have been looking for a premium quality handout for your high value clients and customers, look no further than custom umbrellas. When you compare with the investment you have to make with other conventional promotional strategies like billboards and brochures, logo umbrellas are far cheaper. The best part is that they make consistent impressions at one time investment.
Versatile
Custom umbrellas make ideal marketing tools for businesses of all sizes. Whether you are a start up organization or an established company, custom umbrellas will make a great choice. In addition, umbrellas are popular among people of all age groups and demographics. So, you can choose logo umbrellas to reach out to every genre of audience. Thus logo umbrellas can be used in a variety of promotional settings and venues , which makes them useful for many industries.
Easy to customize
Logo umbrellas have a prominent imprint space on the canopy. You can choose to place your artwork and logo on one panel, alternate panels or even the whole canopy to optimize visibility. For instance full color sublimation imprints will make your custom umbrellas stand out during outdoor events, game days or even on busy city streets. In addition, some umbrellas also offer imprint options on handles or cases as well. If you wish to have an understated promotion, you can consider placing your message on the inner panel of the umbrellas to get easy attention of the recipients without being overwhelming
How do you think logo umbrellas will promote your brand? Share your ideas with us in the comments section below.