Keep Your Marketing goals Covered with Custom Umbrellas
Are you looking for a promotional merchandise that comes handy in all four seasons? Something that is popular among every genre of audience? One that  works non stop for your brand? If yes, you have found a perfect choice in promotional umbrellas.  However, it is likely that most marketers often overlook umbrellas as promotional swag due to its apparent high price rates. But the truth is that the promotional benefits of umbrellas far outweigh the  initial investment, which in turn ensures a high return on investment for marketers.
At 14 months, umbrellas have the highest retention rate among promotional items. The  impressive shelf life coupled with the high utility is what makes logo umbrellas a great promotional tool that will make consistent impressions for your brand.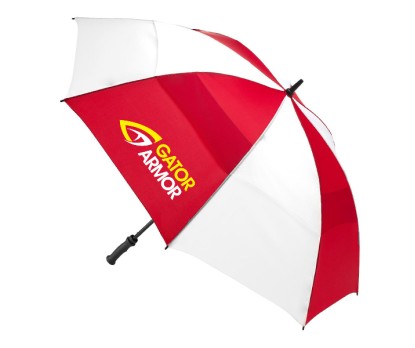 High practical value
Let's be frank about it. Everyone needs umbrellas to stay safe from bad weather and enhance the outdoor fashion. Every time your recipients use custom umbrellas during outdoor events like golf holidays or beach fun, your message will get a highly receptive audience.  Even movies like From Singing in the Rain and It's most useful when open"  highlight the mass appeal and popularity of umbrellas among the general public!
Universal
Umbrellas are everywhere – in homes, offices and outdoors. So, can there be a better way to get your message across than promotional umbrellas?  These are not just one of the best promotional giveaways but fund raising items and employee gifts as well.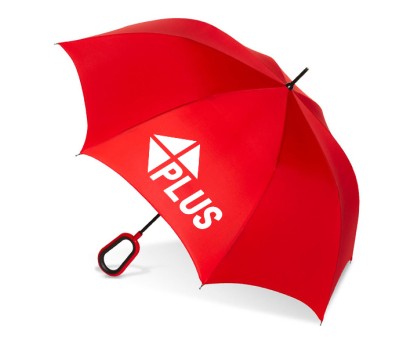 Impressive customization options
 Custom umbrellas also offer a large printing area for your brand. Add your logo, message or artwork on one panel, alternate panels or even the whole canopy to draw easy attention. Ideal for all types of businesses and events, umbrellas make portable billboards for your business. Whether you wish to customize umbrellas for weddings, golf clubs or beach events, your brand is rest assured of a great display.
Choices galore
The best part  is that umbrellas are available in a wide range of options to match the diverse preferences of your audience. For instance, golf umbrellas will make an obvious choice for the golfing crowd, college students or families considering its massive size and stylish profile and color choices. Mini umbrellas are ideal for people on the move as they are easy to carry in hand or bag.
Transparent umbrellas offer the luxury of watching the rain without getting wet. So, if you are looking for something truly dramatic , choose these full color dye sublimated golf umbrellas that will highlight your message in full glory. Antiwind umbrellas can withstand high winds and gust and will make your recipients feel reassured even in bad weather days. The vented canopy and fiber glass design of these umbrellas add up to its stability.
Umbrellas have undergone a lot of interesting changes in recent times. Choose models like speaker umbrellas that offer the advantage of a cooler, speaker and an umbrella alike.
Browse our complete line of promotional umbrellas perfect for everyone! Choose these best-selling umbrellas that your customers will love this season.