Building Brand Awareness with Custom Umbrellas

Popular giveaways like custom umbrellas garner easy attention and engage the audience like never before. Umbrellas are giveaways with a high perceived value and are well suited for special events like contests, milestone events and more. It fosters excitement and encourages your recipients to know more about your brand. Functional gifts like umbrellas that your prospects can actually use will make strong emotional connections in the minds of the audience.
Memorable Branding
When your prospects receive custom umbrellas as giveaways, the visual and tactile experience reinforces the brand in their minds. By putting your brand on an everyday item like umbrella, you can make it more likely for your prospects to remember and recognize the brand in the future.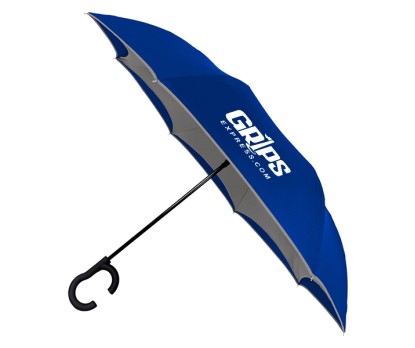 Word-of-Mouth Marketing
Custom umbrellas designed with attention to detail will surely become conversation starters. Your recipients will surely be excited to spread the word, thereby effectively engaging in word-of-mouth marketing that enhances your brand outreach.
Long term branding
Custom umbrellas also have the longest retention of over 14 months. It means that they can have a long-term impact on your prospects who own this tangible merchandise. This in turn will encourage your loyal prospects to be passionate advocates for the brand, promoting your brand in their social circles. This will get more leads for your brand and enhance the brand popularity without any repeat investment or effort from your end.
To leverage the potential of custom umbrellas, marketers can consider the following tips:
Interesting Design
Ensure that the design on custom umbrellas align seamlessly with your brand identity and corporate colors. Consistency in design is what makes these logo umbrellas instantly recognizable to others.
Choose Interactive Events
The best places to incorporate custom umbrellas are interactive events, such as book signings or trade shows. It will help you get across your message to a large audience and reinforce their emotional connection with the brand.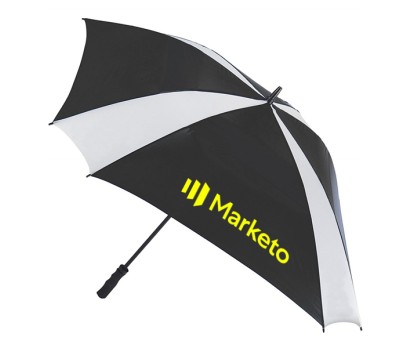 Social Media Campaigns
Utilize social media platforms to showcase custom umbrellas and engage the audience. Encourage user-generated content by asking your prospects to share photos of custom umbrellas with relevant hashtags. It will ensure a great impetus in your online marketing scope.
Sustained Engagement
Umbrellas are something everyone needs in their daily lives. So, marketers by handing out custom umbrellas can encourage sustained engagement with their brand. It will create a solid and loyal fanbase for their business.
Premium quality Materials
Opt for good quality materials to make sure that the umbrellas last long and perform seamlessly. The gifts that you choose are a direct reflection of your brand image. If your target audience includes family audience, it is recommended to choose kids umbrellas too.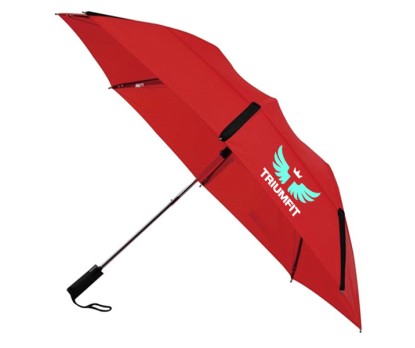 Size and Proportions
Consider the appropriate size and models to match the life style and preferences of your audience. Larger umbrellas may be more visually striking, but they may not be a good choice for people on the go. In addition, it could be costlier. So choose a model of the right size and cost.
Customization Options
Explore various customization options, such as imprints on one panel, alternate panels or on the whole umbrellas. Besides, if you prefer an understated tone, you can even use inner panel imprint options. The idea should be to engage the prospects with your message without being intrusive. It can enhance the overall experience and value of the merchandise.

Looking for more ideas? Reach out to our team for inspiration.