Umbrellas As Giveaways – Things to Know
Umbrellas are important accessories in our lives. Apart from being useful to stay safe from the rain and the scorching sun, umbrellas also accentuate the outdoor fashion sense of people.
Versatile and highly practical, custom umbrellas can also be used to promote all types of industries and engage every genre of audience. Available in a wide range of interesting models in every price rate, custom umbrellas also offer incredible customization options.
You can add your logo and artwork on the canopy, handle or even the carry case to get high brand visibility without being intrusive. The latest trend in umbrellas marketing is a customized handle. There are a lot of opportunities for design you can choose. Custom umbrellas offer a great opportunity for you to stand out from others, thanks to its high visibility.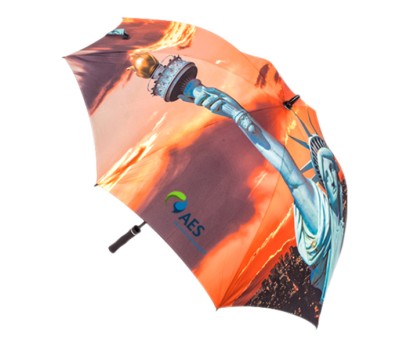 Limitless choices
Umbrellas are available in a wide range of interesting models like golf umbrellas, mini umbrellas or auto open umbrellas among a lot more.  Innovative models like inverted umbrellas are a rage especially in rainy season while Square canopy golf umbrellas  will make heads turn in the greens and even beyond. So you can choose an appropriate model that will please your target audience.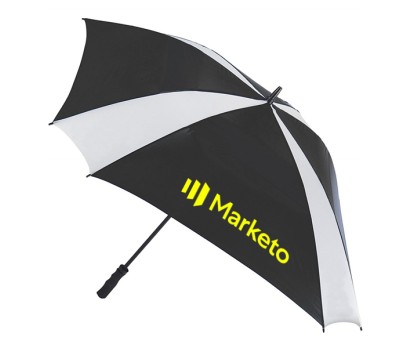 Practical
Umbrellas win hands down as promotional items, because of its high utility. People will always need it and the more they use, more visible your brand image will be.
Versatile
Umbrellas will never look out of place in any business setting. No matter whether you choose umbrellas as gift with purchase, or awareness giveaways, umbrellas will never fail to work. Logo umbrellas will leave a lasting impression on the minds of your clients . The high perceived value of umbrellas makes it truly special. Your customers will surely remember your handout that you handed out during  your promotional event for a long time.
Premium quality and long lasting, umbrellas create better impression and value to your brand. Customers cannot refuse a promotional gift like umbrella that they can use every day. So,  by putting your brand on these umbrellas you get a high visibility exposure while your recipients get their favorite gift for the summer outdoors. Win-win
Advertising on umbrellas is indeed a clever marketing decision because every time your recipients use these branded umbrellas, more people would be able to see your brand. Thus your message will not just become popular among the primary recipients but everyone around as well.
Wish to make logo umbrellas your promotional swag? Contact our team to get started.