Beach Umbrellas- The Promotional Gifts With A Huge Fan Following
Now that the outdoor fun season is in full gear, most people are busy planning their beach holidays and pool parties. With the Memorial Day weekend only a few days away, families are busy giving their finishing touches to a great holiday plan ahead. It is not accidental that the busiest holiday seasons also double up as the busiest time for marketers to market their brand and business as their prospective customers will be more receptive to their promotional ideas when they are happy and relaxed.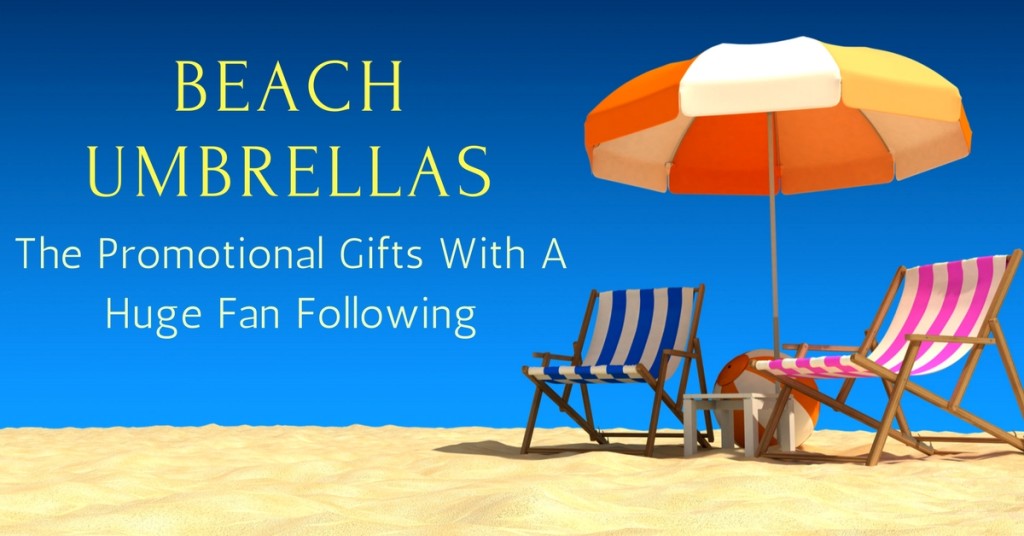 Marketers who are looking for a sure fire promotional item that will never fail to please their audience will find custom beach umbrellas a perfect choice. Impressive color choices, a massive canopy that will become a high visibility display board for your brand and the immense popularity are some of the benefits of beach umbrellas. Put your brand on and everyone on the beach will see your message from a long distance. Unlike many other promotional items beach umbrellas engage groups and families with your brand to make your brand popular among more number of people.
Spacious enough to hold more than two people, beach umbrellas make a cozy spot for families and friends to relax on the beach, snuggle up with a book or enjoy a drink. These colorful and attractive umbrellas that are offered in a palette of brilliant colors and patterns including abstract, striped and more will easily grab the attention of anyone who sees it. The handy foldable design makes it possible for your recipients to carry it in the boot of their car wherever they go. These will also double up as an easy to set up tent during picnics and camping holidays.
Beach umbrellas are a staple of everyone's summer fare, to stay safe from the UV risks of the sun without robbing off the beauty of their outdoor holidays. Choose from various models like umbrellas with tilt mechanism or beach umbrellas with UPF + 50 sun protection among others.
Last but not least, here are some beach umbrellas that offer multiple advantages and more value for your promotional dime. The more your customers use these the more will be your brand recall and goodwill.
Promotional Umbrella with High Stand Cooler and Speakers: Packed in a carry bag with shoulder strap, these beach umbrellas come with coolers and speakers as well. Chilled drinks and non- stop music that comes as a combo with these beach umbrellas will make it an irresistible deal for the beach buffs!
84 inch Wind Proof Patio Umbrella: Any beach holiday can go haywire if the weather play spoilsport. These windproof umbrellas that will not get blown inside out in the heavy coastal wind is something that is the need of the hour for the hardcore beach lovers who cannot cope up with the tantrums that weather throws at them.
Let's be frank about it. Though beach umbrellas are not something new in promotional segment, these continue to be hugely popular among beach lovers. So, if you are looking for a logo gift that is not something ordinary and won't cost you an arm or a leg, place your dice on these ever popular beach umbrellas.