Add A Fairy Tale Charm To Your Wedding Day With Personalized Wedding Umbrellas
Who doesn't like to have a fairytale wedding with horse driven carriages, pretty parasols and the choicest floral decorations? Every bride will love to have a dream wedding and there are quite a lot of fabulous ways to make the weddings lavish and dream-like. The right décor and the hand-picked wedding favors can all turn even the simplest wedding event into something fabulous.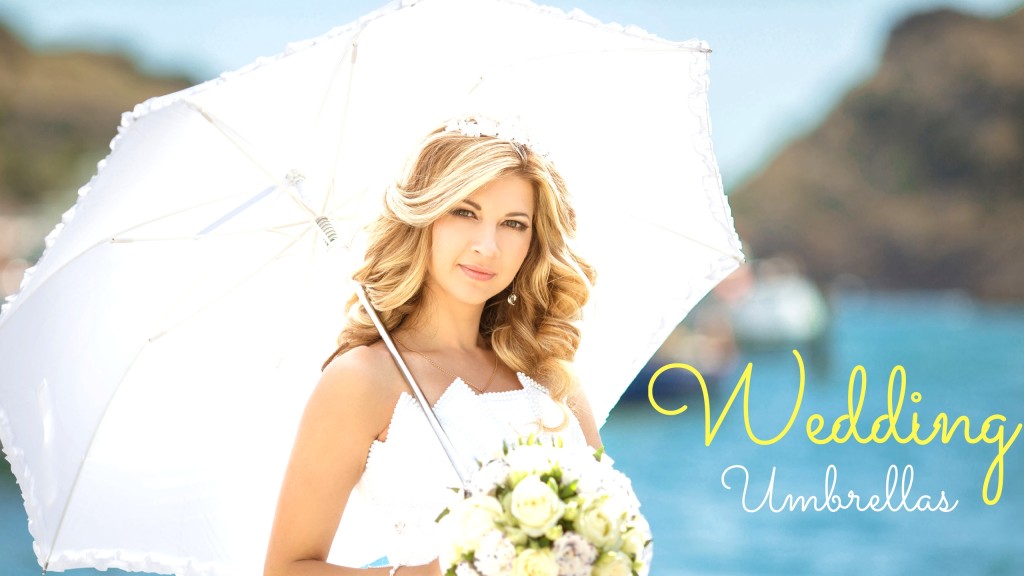 Add a whimsical charm and a fairy tale milieu to your event with these pretty wedding umbrellas that make excellent photo props, decorations and wedding favors during outdoor wedding events. Wedding umbrellas can also be used for bridal showers and even christenings. Decorative and functional alike, these make great accessories that complement the magical profile of the bride on her special day. Custom wedding umbrellas are used more for the romantic element and the enigmatic charm that these bring in to the weddings rather than to brave the rain or sun! Bring alive the quixotic charm and the surreal beauty of the wedding day with these pretty umbrellas that are available in a range of colors and patterns including transparent models and ruffles umbrellas.
Wedding umbrellas are perfect for Themed weddings
Wedding umbrellas are simply perfect for a Victorian-themed wedding or an outdoor wedding event. Apart from being wedding day accessories, these will make perfect give-away to your friends and families as they can be customized with artwork, initials or names to make a beautiful token of your special day. These special bridal accessories are offered in a range of models and patterns as well. From intricate patterns to brilliant colors and enticing shapes, there is something special for everyone.
Here are some of the popular models to choose from.
46 inch Arc Wedding Favor Umbrella is a most popular wedding favor sought all over Continental America because it is unique, trendy and complements the dream wedding theme. It makes a great fashion accessory for a long time even after the wedding event. Personalize it with your name and message and see how these logo items will keep your wedding day memories fresh in the minds of the guests.
54 inch Bell-shape Bridal Shower Umbrella These umbrellas have a pretty bell shaped canopy bordered with blue fabric. It makes a great choice for beach weddings, tropical forest themed weddings, destination weddings and more. Put your greeting messages and send home your guests with these unique gifts
Red Floral Ruffles Umbrella Parasol With Gold Frame : These Personalized 46 wedding red floral ruffles umbrella parasol with gold frame will make a delightful accessory on your wedding day. The floral ruffles, deluxe tassel embellishment, as well as gold finish on its ferrule, tips, and frame will make a befitting accessory for a dream wedding. Bridesmaids will be proud to clutch the opera style ebony wood handle of this parasol while striking a pose.
The outdoor wedding season is right here. Browse our collection of custom wedding umbrellas and choose a model that matches your needs.