Oversized Custom Umbrellas Will Make Your Message Look Better And Bigger
The popular adage of "why fit in when you were born to stand out", might have been coined to define these magnificent oversized custom umbrellas! Jokes apart, these custom over sized umbrellas will go a long way in making your brand promotions dramatic and attention grabbing. These large canopy umbrellas will not just keep the customers cooler on a sunny day but will help the marketers get their brand a lot of attention on these eye popping brollies.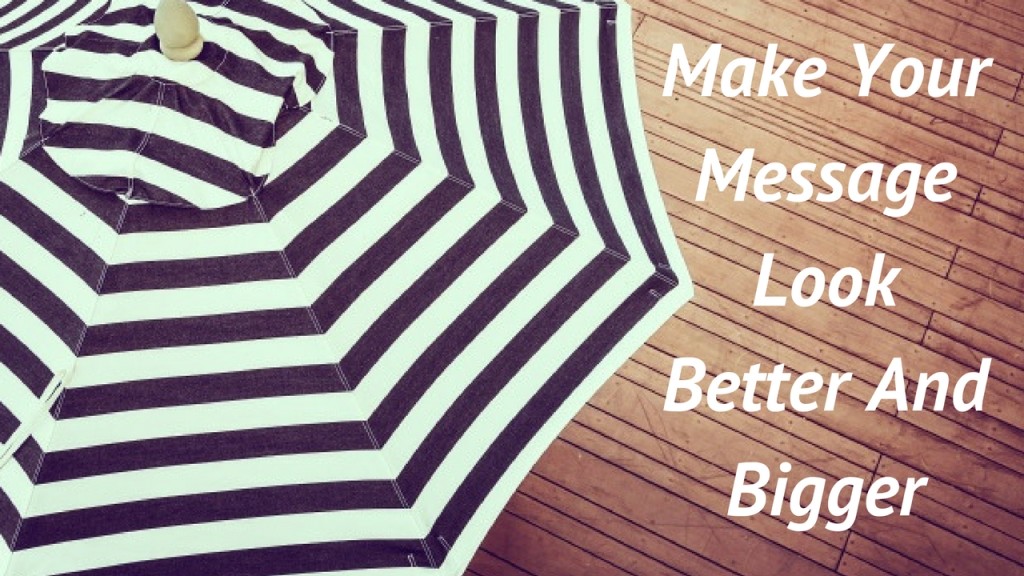 72 inch Custom Promotional Umbrellas: Offered in five attractive colors, these logo umbrellas will keep your brand well exposed while shielding the users. Your logo and message imprinted on these will grab the attention of everyone from a long distance. Custom umbrellas make great marketing tools to promote hotels, motels and hospitality and to promote festivals and holiday season deals. These can also be used as props to add a bit of color and beauty to a barren patch of land for landscape artists as well.
82 inch Arc Vented Custom Logo Umbrellas: Market umbrellas have always been part of marketing among street vendors since ancient times. Even today, these oversized market umbrellas make a smart option to arrest the attention of people during tradeshows, fairs and festivals where people will love to chill out under these umbrellas or take a closer look at what the uproar is all about. You can enjoy best pricing benefits by ordering these umbrellas in bulk at US Umbrellas. The polyester fabric make up and windefyer vented canopy will make a reliable choice all round the year including rain and stormy conditions. Advertisers who wish make their brand presence felt can customize these oversized umbrellas prior to installation to grab the attention of the crowd.
98" arc custom promotional umbrellas: Often gifts that are a wee bit different than the ordinary models will do the trick of sealing most of the business deals and to give that push to your brand promotions. Think beyond the worn out ideas and think of these dramatically impressive oversized umbrellas that would leave the customers awestruck. Available in rainbow colors, these umbrellas come with added features such as windefyer vented canopy and polyester fabric, which makes them unique, light weight and strong for outdoor venues and market places.
In a highly competitive market, the best gifts that marketers can think of will be these eye popping large sized market umbrellas. Your brand and message on these umbrellas will never fail to grab the attention of people around. Having the best products/services in town alone might not bring sales; make sure to build up a buzz and spread the news with these big and bold umbrellas and see how your brand image gets a notch better!